Precision Air Conditioning
As the temperature rises, so does your risk
NTIPL is the leading solution provider of energy-efficient temperature and humidity management technology, specifically for mission-critical applications like Thermal and Precision Air Cooling Solutions.
Every operation of your company depends upon the instant around-the-clock availability of computers, servers, and other electronic systems. If they aren't working, neither is your company
Unfortunately, every piece of this equipment your company produces heat. And if you don't get rid of the heat, you are going to have problems
The first step in taking control of this situation is to understand the threats to your system reliability – and exactly what you can do about them
From high-capacity units to compact above-ceiling systems, there is a Precision AC system designed to cool and protect your critical systems. We provide the industry's widest range of precision environmental control systems.
Our Precision Cooling Solutions provides precise temp. for 24 x 7 operations for critical business continuity of:
Data Center Infra | HUB Rooms | ATM Rooms | Server Rooms | Electrical Rooms
These are majorly applicable in:
Pharmacy Sector | Manufacturing Processes | Textile Industry | BFSI Sectors | BPO, KPO Industries
Our tailor made Precision Air Conditioning Solution are specially designed to:
Provide proper cooling under all conditions
Keep moisture and Air cleanliness right where they need to be
Offer a real choice of cooling and heat rejection methods
Meet the cooling needs of critical Spaces
Engineered to get the most from every Energy Dollar
Designed to operate year-round.
We are specialists in our field and are equipped with a level of technical expertise in Data Centers that stretches far beyond simply our core business. The NTIPL product range includes: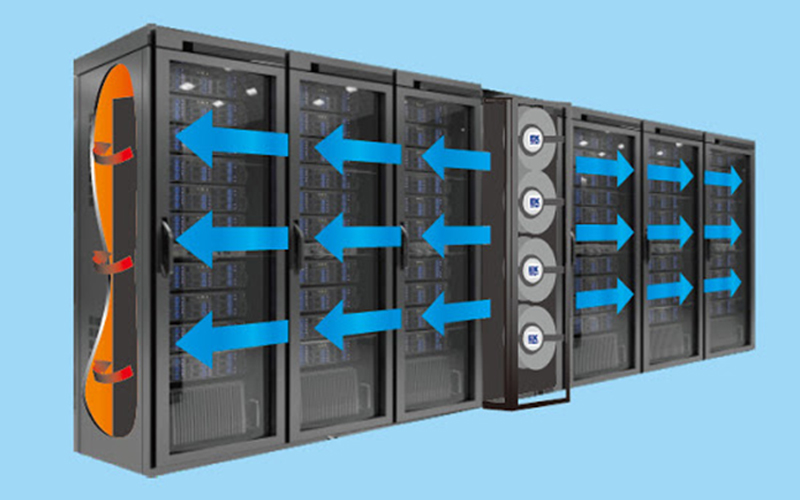 Backed by over 23+ years of experience, NTIPL is the foremost pioneer in the field of air conditioning solutions for dependable applications and Data Centers. NTIPL precision air conditioning equipment is developed and manufactured by Vertiv, to the very highest standards of quality and in line with exceptionally stringent testing criteria.