Inetractive Display
Now deliver rich content and dynamic interaction in academic or business settings with our high-impact interactive digital displays.
Flip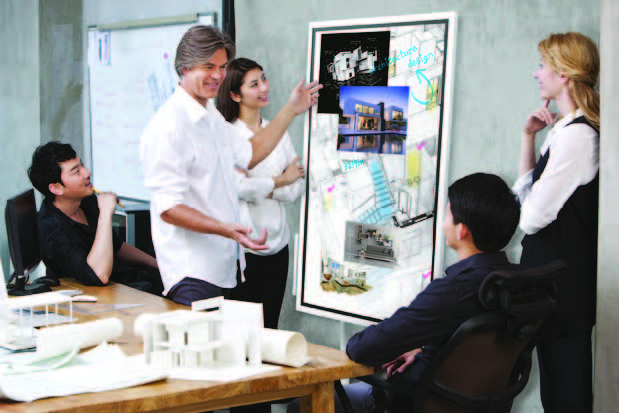 Flip the future of collaboration
An interactive digital flipchart designed for creative thinking, collaboration and innovation. Interactive display features from note-taking to intuitive navigation.
UHD Resolution – Maintain brilliant UHD picture quality regardless of annotation size or style.
Touch – Foster a smooth, natural writing experience.
Versatile Connectivity – Ensure smooth synchronization with personal devices.
Sharing via Email, Network Server – Simplify the often-tedious meeting recap process.
Capture – Capture and save new ideas for later use.
Design – Portable, wheel-based stand + Portrait/landscape configuration.
Revitalise productive collaboration through refined interactive technology
Robust, all-in-one E-boards that feature enhanced touch technology and UHD picture quality. Heightened touch functionality for a smooth and versatile digital writing experience.
Multi-Writing – Make simultaneous notations up to four different participants.
Smooth & Fast Touch – Provide a smooth, fully-functional digital writing experience.
Remote Workspace – Share and revise content from connected personal devices.
PC-Less Solution – PCs are no longer required in meetings.
Secured by KNOX – Ensure data protection through rigid 3-layer security platform.
Interactive Collaboration – Quickly alternate between multiple screen sources in just a few quick touches.
Eboard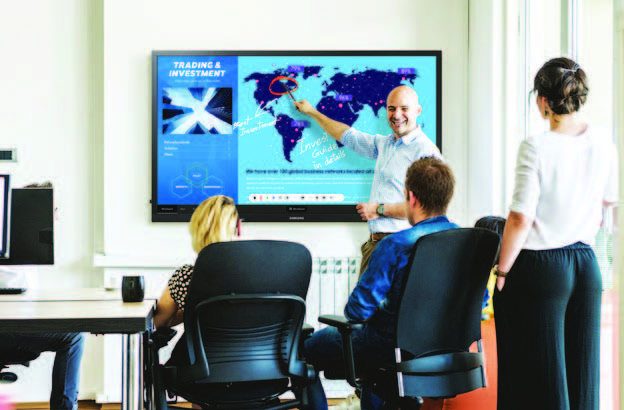 Touch Display (Kiosk)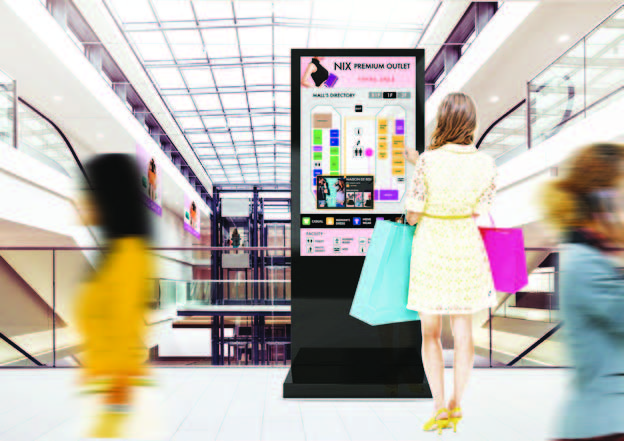 Achieve compelling customer engagement through all-in-one touch display
The premium interactive displays enable simple, effective touch interactions and serve a variety of industries. From restaurant menus and in-store product locators to maps and museum installations, these displays add interactivity to any environment.
Seamless Touch – Foster a comfortable, easy-to-navigate digital writing experience.
Non-Glare – Discover heightened image visibility and information readability under light.
High Reliability – Empower uninterrupted message delivery, resistant to dust or sunlight.
Center IR – Ensure easier and more flexible user control.
Multi-Touch – Accommodate 10 unique touch points.
Embedded Media Player – Boost overall display performance.