Get Secured, Edge to Edge
With an increasing number of users, branch offices, external apps and plug-ins, data and services located outside the protection of traditional Network Security Appliances, organizations need a Cloud-based Infrastructure that joins network and Network Security capabilities on edge to edge.
At Network Techlab, we provide you with Secured Access Service Edge, consistent security services and access to Cloud Applications (Both public, private and SaaS) delivered through a common framework.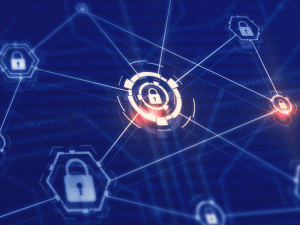 Find out eight esteemed reasons, Why SASE?
1. Virtual Private Network
No matter which type of VPN service you use in your organization, A SASE solution provides you with a unified Cloud Infrastructure to connect to, instead of backhauling to a VPN gateway at corporate headquarters. This dramatically simplifies the Management and Policy Control needed to enforce least-privileged access rules.
2. Zero Trust Network Access
A SASE solution should incorporate ZTNA concepts for protecting applications as well as apply other security services for the reliable enforcement of Data Loss Prevention (DLP) and threat prevention policies.
3. Quality of Service
Quality of Service is immensely important for businesses of any size. Managing the QoS traffic and allocation doesn't need to be difficult. With SASE you dynamically shape traffic based on the policies that prioritize critical application requirements.
4. DNS Security
The DNS Security provided in your SASE solution must control a combination of predictive Analytics, Machine Learning and Automation to combat threats in DNS traffic.
5. Firewall as A Service
A SASE solution should enable FWaaS capabilities in order to provide the protection of a Next-Generation Firewall by implementing network security policy in the cloud. With SASE you must get the same features of a Next-Generation Firewall as well as the features Cloud-based security offers, such as Threat Prevention services and DNS security for your network.
6. Threat Prevention
Stopping exploits and malware by using the latest threat intelligence is crucial for protecting your employees and data. Your SASE solution should incorporate threat prevention tools into its framework so you can react quickly and swiftly to remediate threats.
7. Secure Web Gateway
A SASE solution includes the same security services in a SWG, allowing organizations to control access to the web and enforce security policies that protect users from hostile websites.
8. Data Loss Prevention
With SASE, DLP is an Embedded, Cloud-delivered service used to accurately and consistently identify, monitor and Protect sensitive data everywhere across Networks, Clouds and Users.
How does SASE Help you?
Now business grows and radically depends on the cloud, we encourage you to consider a comprehensive solution from Network Techlab to solve your Networking and Networking security needs.
Advanced and On Demand Protection
SASE comes with Next Generation Firewall Protection powered by Palo Alto Networks who is leader –  a leader in Gartner's Magic Quadrant for Enterprise Firewalls for seven consecutive years.
Get SASE and Save Cost by 40%
With SASE you can reduce security cost by as much as 40%. Built in Integration, automation and composition by Network Techlab reduces and eliminates cost associated with needing to buy, test, integrate and manage a Firewall.
SASE is Predictable Investment
Network Techlab's SASE subscription based on the service makes it easy to know what your security investment is and eliminates heavy up-front and replacement cost in future.
Simple, centralized management and reporting
The SASE comes with Cloud console and advanced analytics and reporting and  it is easy to manage impose policies and generate reports with business context, so you can continually access.
Check out where we deployed already
Checkout Success Stories of secured SASE enabled orgnizations.