Worried about frequent WiFi Loss?
At Network Techlab we understand, User Experience is the crucial part hence we believe in delivering top speed performance. WiFi Surveys offered from Network Techlabs play an important role in the successful WiFi Design. WiFi Survey primarily is used to calculate critical deployment considerations such as Wi FI coverage, access points locations, interface and networking cables requirements.
How Wi-Fi survey solves the problem?

Identify Problems
Different aspects of a building or property can interfere with signal strength, such as a pole, extra-thick walls, the presence of metal, or even temperature fluctuations. A site survey can identify problem spots, while citing solutions to fix issues.

Site Surveys Also Help Protect Security
The security of your business is important and a site survey helps protect it by serving as the foundation for a solid and secure network for authorized devices. By selecting the location of your APs, you can proactively optimize network security. For instance, a site survey can locate areas with better security and can even help meet compliance regulations.

Wireless Site Surveys Help Protect Safety
In an emergency, poor signal strength can disable first responders from communicating. In the past, this has led to devastating outcomes. By ensuring your building, campus, or property offers adequate coverage, you could ultimately save lives and reduce panic in an emergency.

Save Money & Protect Productivity
A wireless site survey will identify signal strength at all points of your building, creating the foundations for a solid radio enhancement system. It can locate where to put access points to get around good signals and interference. Wi-Fi Site Survey will help you to optimize your network hardware and ultimately reduce the unnecessary cost.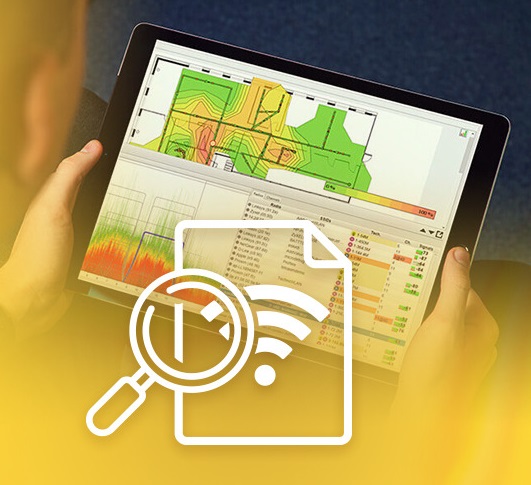 Schedule A WiFi Audit Today!
Due to the complexity of requirements, we have designed several types of specific surveys to assist you in choosing the one that matches your environment. Contact us today for more information, we will be happy to help.

With 23+ years of experience in System Integrator domain, we know the problems you face while accessing the network, Every Problem is unique and complex. If you are facing problems in accessing your network, you must get your Wifi Audit done Today!