Prevent malware and ransomware with intelligent threat protection
An Instant attacker knows gaps and weaknesses in an organization and penetrate in an enlightened way to bypass traditional antivirus software. Also there are highly developed tools used by attackers to target the vulnerabilities.
Advanced endpoint protection is a process that safeguard access points to organization's are secured so that the internet enables services devices such as laptops, tablets and smartphones. The traditional endpoint protection perimeter continues to expand as organizations adopt more bring-your-own-device BYOD practices which increases number of vulnerable entry points.
Secure your enterprise with Enterprise Security
At Network Techlab,  we simplified technology for your business. We are partnered with leaders in the cyber security solutions domain. We help you to get insights necessary to select, utilize and evaluate endpoint protection solutions confidently so that your company's network and data will be secured properly without any complexity.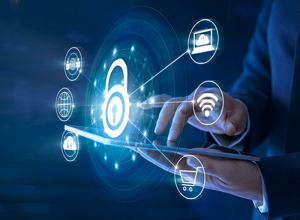 Prevent, Protect and Automate
Making security simple, so that it works for you

Prevents Cyber breaches and ransomware attacks by preventing and  blocking known and unknown malware, exploits and zero-day threats

Protects and enables users to conduct their daily activities and use web-based technologies without concerns for known or unknown Cyber Threats

Automates prevention by autonomously reprogramming itself using threat intelligence gained from intelligent features
Check out where we deployed already
Check out companies using Advanced Endpoint Protection.