Testimonials

Kokilaben Ambani Hospital and Medical Research Institute
"On behalf of Kokilaben Hospital, I would like to extend my gratitude for the amazing work done by Network Techlab Team on the project of Precision Cooling System at Andheri location.
The professionalism team has portrayed has impressed the entire hospital team and we deem to grant this order to you.
We hope that this positivity flows into work every day and subsequently for all projects further. "

Rajguru Creations Pvt Ltd.
"I take an honour of appreciating printing & document division of Network Techlab for their valuable output and efforts. It has been an excellent strategic partner for our Canon iR advance series copier, giving excellent technical knowledge of with the help of their team that helped us to design, build and manage our copier smoothly.
It has been really a pleasure working with Network Techlab, their in depth copier knowledge and approach in commendable."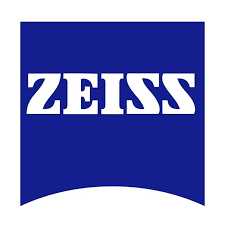 Carl Zeiss India (Bengaluru) Pvt. Ltd.
"We would like to thank you Network Techlab and your team for excellent service given by your organization. We are really impressed by the timely support that you have been provided us. This has been greatly helped us to complete our project on time and ultimately achieving customer satisfaction.
We are indeed pleased with the fact that you have kept the quality standards high in giving  service to us. We are very hopeful that you will continue to do so.
We are truly delighted by the level of commitment and professionalism demonstrated by your team. Please accept our sincere gratitude in appreciation of these tireless efforts.
It has been a pleasure doing business with you. We look forward to a long – term business relationship with you.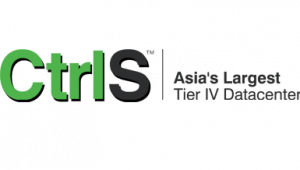 CtrlS Data Centre Limited
"Network Techlab team support is appreciated for fastest CAC delivery & installation for DC3-1st floor day3 works. Special thanks to their on-ground team who out of box delivered this CAC works within 7 days with email confirmation.
Hope Network Techlab team will continue same spirit of partnership for timely delivery with quality product."

DMart
"We appreciate the professional approach and the support provided by Network Techlab India Pvt Ltd and special thanks to their engineers who has given prompt support all the time. We are sure that they will maintain their service level in the future aspects as well."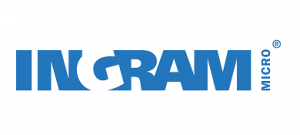 Ingram Micro India Pvt. Ltd.
"I am hereby taking an opportunity to express my overwhelming appreciation over the excellent, quick and faster services being provided by Network Techlab for the solution of UPS system in our Organization. With the instant approach & proper cooperation, they have made the services classified properly and assisted us well. Hoping to continue our services for other products & to maintain a strong bond with them."

DigiKore Studios Pvt. Ltd.
"I am writing this appreciation to you that NTIPL is the one of finest vendor we have got for rental IT infrastructure.
You have provided us excellent products and rental services as per exactly we want. Your team of NTIPL is very friendly, patient and helpful in helping us find what we were looking for.
Digikore team know that NTIPL will be fulfilled all our requirements and will give solutions in future also, we are sure All responses will prompt and professional as we get in past as it is.!!"

St. Jude India Childcare Centre
"I honourly would like to thank Network Techlab for their analytic approach towards the solution being provided. They are highly known for best uptime support & quick SLA's, all the commitment consider to be true. We were in the need of scanning solution for our childcare centre, to which we inquired at Network Techlab & as by their goodwill, they promptly served us with the solution & also assisted for services as well. Very supportive for resource allocations based on demands."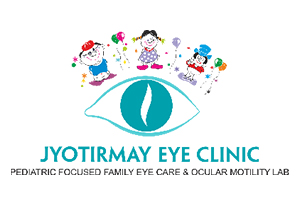 JYOTIRMAY EYE CLINIC
"I am writing to you to express my appreciation for the excellent service for our UPS which I had received from your company on the last week with your engineer support. The staff was warm and accommodating, and they were helpful to me.
I hope that this is the kind of service that will be present in your stores permanently as this is what the customers want to have. The professional manner in which you handled my query must be commended."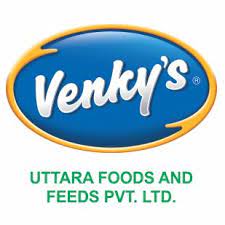 Uttara Food & Feeds Pvt. Ltd - Venky's
"We sincerely appreciate your Rental and Technical hardware support infrastructure, how you're always available to handle issues, the excellent work you have demonstrated on every work, and the professional support being provided.
It's a pleasure working with you!!"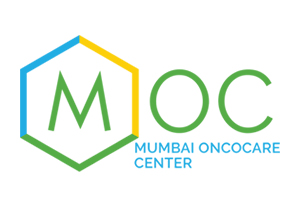 MUMBAI ONCOCARE CENTRE
"I am highly pleased with the professional manner in which your Engineers has serviced my UPS system under great observation. You have definitely gained a new customer who will refer all of their references to Network Techlab India Pvt Ltd."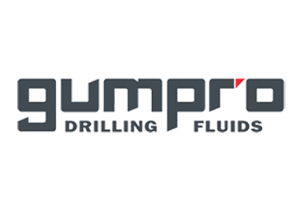 GUMPRO DRILLING FLUIDS
"I would like to acknowledge your immense input in getting the matter resolved. It is good to know that your engineer have the capacity to identify the issue into the UPS system properly & analysing it for their customers. I am incredibly pleased with the quality of customer service provided to me. Thank you Network Techlab for being such a valuable responsive with the given stipulated time."

DNH Spinners Pvt. Ltd.
"Network Techlab is highly known for analyzing the problematic points and then they provide relevant solutions in a very competitive pricing. I appreciate the cooperative efforts taken by NTIPL for providing excellent serviceable approach to us".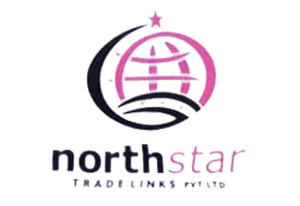 NORTH STAR TRADELINK PVT. LTD.
"We are extremely delighted to Network Techlab India Pvt Ltd for providing excellent UPS services to our office. We appreciate their professional approach and the support provided in the odd times. We hope that they will maintain their service level in our future prospects."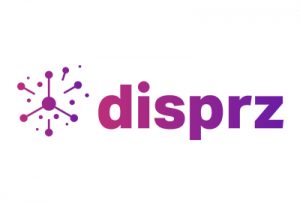 Heuristix Digital Technologies Pvt. Ltd.
"We are knowing Network Techlab since long for their wide range of IT solutions and services. We requested Laptop / Apple products on a rental basis. Our experience with Network Techlab is great, they really fall true for their given words. We appreciate Team Network Techlab for the services provided at our organization and also looking forward to keeping the business relations whenever required."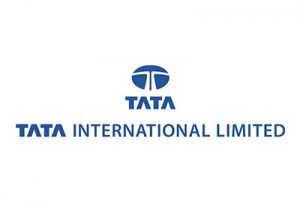 TATA International Limited
"As one of our crucial client and brand connected with NTL. We always look for various IT solution and services from them. We have been hired Laptops on rental basis from rental division thoroughly. Thank you for support from Network Techlab. Our special thanks to Manali Rawool for taking necessary measures for smooth delivery in challenging conditions."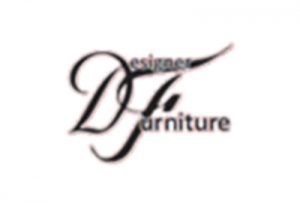 Designer Furniture
"We are known quite long of NTIPL providing exclusively wonderful solutions and services to their clients. We were asked for Laptop solution on rental basis, and within a prompt response we have been provided Laptop for the same. Thank you NTIPL for your quick services."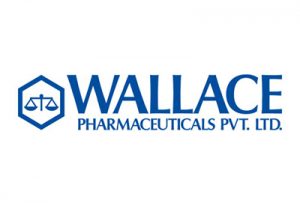 Wallace Pharmaceuticals
"Network Techlab has successfully fulfilled us with Printing Solutions on Rent. Due to many conveniences with solutions, we have been highly satisfied with the excellent services & coordinating support."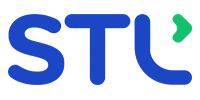 STERLITE TECHNOLOGIES LIMITED
"We have been provided with the UPS solutions to maintain business continuity. It's been provided with a proper installation and monitored under their technical team. I am grateful to say that NTIPL is always ready to listen customer inputs & implement it for the betterment of customer service."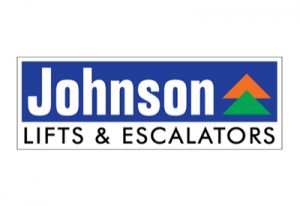 Johnson Lifts Pvt. Ltd.
"We are extremely delighted and satisfied with the solution and services provided by Network Techlab.  We have been asked for Document Printing Solutions and we found prompt support. A great work by Team NTIPL and We appreciate the efforts by NTIPL Team."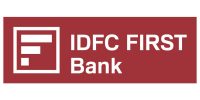 IDFC BANK LIMITED
"Servicing is happening properly on time and as per AMC. My requirement was for UPS solutions. Network Techlab is providing a well-organized support."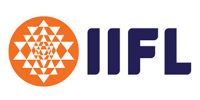 INDIA INFOLINE FINANCE LIMITED
"We have been associated with Network Techlab for our UPS Services. We found everything is clearly defined, always prompt  support.  We received a good service with cooperative support."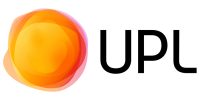 UPL LTD
"The support I received was thorough and timely. I was assisted with successful UPS installation which was on AMC basis. My issues was addressed properly with good coordination, good service and support provided by Network Techlab's engineer and coordinator. Keep it Up!!!."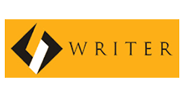 P.N. Writer
"Network Techlab's customized approach to providing solutions and the experienced staff helped us integrate our diverse business operations and enabled us to provide the best and timely services to our customers."

Nirmal Bang
"Network team is extremely competent, they offer pragmatic Advice that is actionable & relevant to our needs"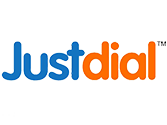 Justdial Ltd.
"For a company that never stops attending customers, we needed a solid service Provider who would be ready to solve our queries at the drop of a hat… and keep us going uninterrupted. Network Techlab's 24*7*365 services truly delivers what it Promises."