Expose emerging email threats
Your email inbox is a booming target for attackers, even then  many organizations fail to notice this and are dependent on default configuration done by security providers. Email should be secured with the same level of protection as an internal network, there are many ways when attackers can hijack your inbox and can encrypt sensitive communication of your business.
Threat attackers can obtain credentials via dumps from third party breaches, credentials-harvesting malware or phishing emails that directly attack your webmail portals. Stolen credentials provide access to a company's publicly exposed email portals such as Outlook Web Access, Microsoft Exchange and now attacker can steal sensitive information, perform fraudulent wire transfer and launch phishing campaigns.
To keep you up with proactive alerts and real time threat  intelligent feeds, we help you to choose right tools and to deploy with minimum complexity in result you get Antivirus and Anti-Spam Protection, Advance threat intelligence.
Secure your enterprise with Email Security
Get covered against anti-spoofing, Anti Phishing and be ready with DLP compliance ready security environment.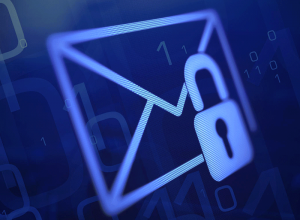 What you get with Advance Email Security?

Automatic real time alerts helps you to clean up suspicious emails

You get a rapid analysis of emails attacked previously

Faster response to threat event with actionable guides

Simulate target environment for threat evolving daily
Check out where we deployed already
Companies have already secured their emails