MAGIC INFO SOFTWARE FOR SIGNAGE'S
"Together" is a word which gives an impression of teamwork or things which cannot go individually. For Example- Peanut butter and Jelly, Bat and Ball in Cricket. Similarly, we are discussing the connection between Content and Digital Signage. A match that cannot go without each other.
Content is the information or message which helps in creating an impact on the target audience which was used in traditional forms. However, in the new era of digitalization, the tool digital Signage can show a marvelous result as it can be in the form of PDF, Image, Video, and Ticker along with the sound.
Accurate content and the Digital Signage used as a marketing tool helps in leveraging the ROI on the funding made at a faster rate. Magic Info is the solution that supports the display and content management for digital signage.
Here are some of the prime features of Magic Info:
It is a user – friendly web-based Content Management system.
It believes in Optimum Device Management which can work with any no. of displays.
It supports the creation of compelled content for the consumers.
It has an option to organize and schedule content with comfort use.
It can be applied with the Display Orientation either being horizontal or vertical.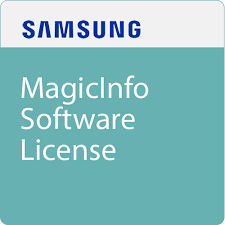 Some of the benefits which can be applicable to various industries are as under:
Retail:
Via Digital Signage Solutions, Sales can be driven with brand awareness, by displaying real-time content/messages which can attract the targeted customers.
QSR:
Some of the applications relate to a self-ordering kiosk, order-ahead apps, beacons which can create positivity in customers and optimization in efficiency & productivity.
It benefits in upselling and promoting ads – on items via display product or service images and videos.
Entertainment:
Usage of interactive kiosks results in operational efficiency with better productivity.
Revenue generation via advertisements/promotions and add-on service information.
Sharing of event information, promotions, accurate ticket prices, attractions, etc.
Education:
It helps in providing your candidates, faculty, and others with important information, updates, announcements, emergency alerts and many more.
Finance:
Eye-catching information such as promotions and live financial data feeds.
Content can be controlled and customized as per the local banking conditions and audiences.
Increase productivity with the help of interactive displays for new users and businesses.