Create, Covert, Edit share and E-sign PDF files with Kofax Power PDF solutions
Kofax Power PDF solutions provide everything you need to help you create, convert, edit, share and e-sign PDF files. Our online PDF editor allows you to work seamlessly across both Windows and Mac platforms.
When users want to combine separate PDF documents to be merged into a single PDF document, Create PDF documents for an entire folder of documents or Convert a scanned document to a Word / Excel document to avoid the effort of retyping.
It also allows editing a PDF document without converting it into Word or Excel, adds security to the document, converts a paper form to a fillable soft form.
Key Features:
Create PDF Files from any scanned image – TIFF, JPEG, BMP, etc. Special utility to create PDF files – Create Assistant. Package different file formats in a PDF
Convert PDF files to Word, Excel, PowerPoint
Edit Directly inside a PDF File, Document Assembly – copy pages from multiple files, rearrange pages
Add annotations, stamps, watermarks to PDF Add document security like a password to open or password to edit, Fill forms.
Kofax Power PDF is helpful for users such as Executive assistant, from various sectors like Tenders officers, Project department, Training department, Travel department
Benefits of Kofax Power PDF:
Ease of use –
Intuitive Interface (similar to MS office), "Find a tool" search capabilities, online help available for the user, PDF viewing, editing, creation
Connectors to Key Market Solution –
DMS, Cloud storage, DocuSign, Promote Collaborations
Cost-Effective –
Perpetual Licensing, No M&S for single licenses
8 Major Things You Need To Know About Kofax
Kofax lets customers standardize on one fully PDF-compliant solution with versions for Windows and Mac and a Windows-based PDF Reader.
Kofax leads the market in digital document workflows and Power PDF Advanced is fully integrated with these solutions.
Security is top of mind: Power PDF Advanced gives users easy tools to secure their PDF documents, like redaction, metadata scrubbing, document encryption, digital certificates and signatures and supports working with documents that have FileOpen DRM applied to them.
Creating interactive forms is one of the most utilized capabilities in PDF software, and Power PDF Advanced fully supports PDF forms creation and submission.
Kofax invented the document conversion and Power PDF Advanced utilizes the #1 document conversion solution, Kofax OmniPage OCR.
Power PDF Advanced makes owning PDF productivity software easy with the simplest licensing model and the best Total Cost of Ownership (TCO) available.
Power PDF is the hassle-free PDF solution that delivers peace-of-mind for IT departments: Simple, yet powerful, customization and deployment tools make Power PDF Advanced the choice for administrators looking for a PDF solution that fits seamlessly into their IT ecosystem.
Power PDF Advanced is not the target of hackers, as Adobe Acrobat is, which is why they Improved SECURITY, PDF editing & conversions features to promote collaborations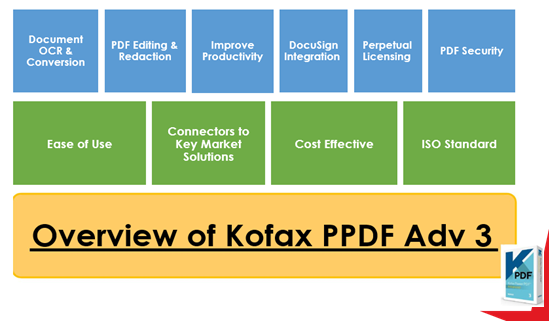 For more details contact us on:
M: +91-8879004536
E: info@netlabindia.com