Electrical Switchgears
In an Electric Power system, Switchgear is composed of Electrical disconnect switches, fuses or circuit breakers; used to Control, Protect and Isolate Electrical Equipments. Switchgear is used both to de-energize equipment to allow work to be done and to clear faults downstream.
Our products lay the foundations for safe, reliable and efficient electrical infrastructure at medium and low-voltage levels in Buildings and Industrial applications.
Amongst other devices, NTIPL's portfolio includes switching, measuring and monitoring devices, as well as capacitor and APFC controller.
Furthermore, they also allow consumers to utilize electrical power in a sustainable and responsible manner and support automated operation of buildings and industrial applications.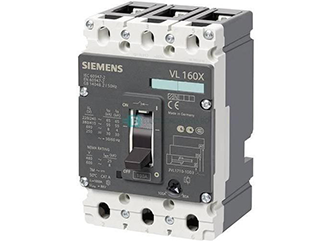 Electrical Switchgears are the basic need of any organization for effective and controlled supply of electricity
NTIPL's components reliably protects against accidents, faults and fires caused due electricity.
Our customized Energy Efficiency Solutions are built to optimize Industrial and Distribution Grids and reduce energy costs for Industrial energy-intensive processes, such as:

Steel, Paper
Chemical
Cement
Automotive Industries and many more.
Our Range of Electrical Switchgear Solutions:
Power Distribution
Motors
Control Accessories
NTIPL provides support throughout the entire value chain with our end-to-end portfolios, right from the planning to the operation.  And also when it comes to adopting measures for modernizing and expanding your Electrical Energy Distribution Systems.