Secured and Accelerated working experience possible now with the help of High configured Laptop provided by Network Techlab.
Network Techlab assisted to Ascent Wellness & Pharma Solutions Pvt. Ltd. with high efficient, durable and stagnant processor Laptop to make their work more constant and faster.
Organisation:
Ascent Wellness & Pharma Solutions Pvt Ltd
Location:
Mumbai
Domain:
Auction House
Solution Offered:
Dell High End Laptops
Overview-
Ascent is a pharma supply-chain company focused at improving the accessibility to and affordability to make healthcare sector more effective and efficient.
With continuous engagement in providing numerous healthcare facilities and medicines, such organizations always needs high configured, good working and productive workstations like Laptops, Desktop Systems etc.
thus organization approached and requested us for a Laptop with suitable configuration that can facilitate their employees working easier, smoother and better.
Challenges- 
Enabling their workforce productivity and increasing on the estimated time required for the delivering documents on time. This required a  High end, proactive and proficient Laptop that provides faster experience and help in increasing productivity.
Why innovation was required?
Ascent Wellness and Pharma consist of a multi-tasking and cooperative working environment organization where most of the works are done on workstation such as Laptops, Desktops etc. such system need to deliver  a proficient, robust experience for the users. In order to improve the user experience IT system needed more compute power so that quicker and faster work will be delivered. NTIPL assisted them with above requested requirements.
Conclusion –
After understanding their requirement thoroughly, Team NTIPL provided accurate and time efficient solutions, Ascent Wellness & Pharma Solutions Pvt. Ltd are satisfied and appreciated Team NTIPL for quick, responsive and serviceable approach to them. They are also expected to have more other IT solutions and services from us for  their future requirements.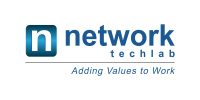 Network Techlab (I) Pvt. Ltd.
41, Sarvodaya Industrial Estate, Opp. Paper Box, Off. Mahakali Caves Road, Andheri East, Mumbai – 400093. India
P: 022-6681 4141 | info@netlabindia.com | www.netlabindia.com
Mumbai | Navi Mumbai | Ahmedabad | Vadodara | Vapi | Pune | Bangalore | Chennai | Goa | Delhi