Network Techlab (I) Pvt Ltd provided high-end printers and more than 100 toners to one of the leading companies in the retail domain enabling them to carry out intensive printing work at a major event.
Highly Efficient Printers on Rent
Organization –
Trent Ltd
Location –
Pune
Domain –
Retail Industry
Solution Offered –
81 Quantity of Printers
Overview –
Printers with high printing capacity and exceptional accuracy were required by one of the leading retail companies that have been in the top charts in their domain for a very long time. NTIPL provided 81 advanced printers which helped the organization to efficiently perform all their printing and scanning tasks. The 81 printers that we delivered have a very high print per minute ratio when it comes to handling extensive printing or scanning tasks.
Challenges –
The main challenge faced by our skilled team of expert professionals was the procurement of the given requirement in very large quantities. Finding the required configuration of the said product in the giver budget was a very difficult task. Our skilled team of expert professionals had to scout deep within the technology market and search for the required configuration which was very rare in nature. Also, we had to negotiate to allot with the vendor to procure the said product within the price range that the client had provided. Increasing the budget was very difficult for the client because they were operating keeping in mind a strict financial constraint.
Solutions offered by NTIPL –
Our skilled team of experts delivered twenty-five HP Laserjet 1020, thirty HP 10007 printers as well as twenty-six 6030 which were all capable to carry out very heavy duty printing without any interruptions. They also required 3 toners per printer which sums to a total of 162 toners, which out team delivered with utmost grace so that our esteemed client can carry on with their month long printing spree without any interruptions.
Why Innovation was required?
The printers that NTPIL provided dons a high speed processor that functions at a very high clock speed as compared to other printers and has a printing speed of up to 19 pages per minute and a print quality and effective resolution of up to 1200 dpi. It delivers a first page out time of less than 8.5 seconds. All the printers are very compact in size and take up very little space. In short, they are perfect for carrying out intensive printing tasks over a very long period of time without malfunctioning.
Conclusion –
Network Techlab (I) Pvt Ltd delivered heavy duty printers along with customer satisfaction to an established retail chain based in Mumbai effectively enabling them to carry out their extensive month long printing work seamlessly without any interruptions.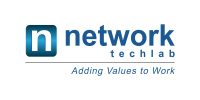 Network Techlab (I) Pvt. Ltd.
41, Sarvodaya Industrial Estate, Opp. Paper Box, Off. Mahakali Caves Road, Andheri East, Mumbai – 400093. India
P: 022-6681 4141 | info@netlabindia.com | www.netlabindia.com
Mumbai | Navi Mumbai | Ahmedabad | Vadodara | Vapi | Pune | Bangalore | Chennai | Goa | Delhi