Veer Gems adopts Amazon Cloud for data backup and enables easy file access management for their users.
Network Techlab enables automation through setting up cloud backup for Veer Gems seamless data backup on AWS and easy file access management.
Organization
Veer Gems
Location
Mumbai
Domain
Diamond  Manufacturer
Solutions Offered

Amazon S3
S3 API Gateway
IAM & Users
Overview:
The company is one of the Top Diamond Companies Carat-up & a reputed name in small-sized diamonds over a period of 2 decades. It is an leading & growing companies in its own niche, formed by 4 brothers who started their journey in 1982. This is furthered nurtured and now they have office in Mumbai & Surat respectively. The Company wanted to move their on premise data to cloud to enable best data protection policies.
Challenge:
Veer Gems Services has an on-premises server & they were using data on the local server for their apps and websites. There was no local or offsite backup of company data. Veer Gems was looking for an offsite backup of all their company data in the S3 bucket on the cloud. They were using the DNS of their website & use the subfolder for sharing. This was keeping gates open for vulnerability.
Solution :

Network Techlab got engaged with Veer Gems to consult on their business challenge of data protection in the first place. Team Network Techlab make them aware of AWS S3 tools which seamlessly help in data backup from local to the cloud. It helps in migrating data from Backup to Amazon S3. This significantly lowers the cost involved in data migration and data protection.  WinSCP helps to maximize the value of data. The solution which we provided is a complete data protection solution to automate your backup and recovery of files and folders. You can seamlessly manage your IT Department, Get reliable Backup with Central Management System and monitor your data with ease. Integration is possible with Amazon Web Services, and S3 bucket cloud storage services. This is also possible on a local disk or network shared drive. Users can able to create the link & share to readable users. Using S3 API gateway they can able to do the automated deletion of data. Also, they are created the same link using the S3 Object link. Using Winscp they can able to the user-wise restrictions on IAM.
Architecture :

In this architecture, on the server, they have multiple files. They wanted one static URL of S3, on basis of S3 URL they can also access their object or file URL publicly. They manually upload the required documents or files with WinSCP, they can able to access the object publically. If they want to delete multiple files at a specific span of time, so we have imported a script using S3 API gateway, now automatically script will run to delete the files. Using the S3 API gateway it will be easier to connect the S3 service or bucket. Now users are accessing their files publically using the link of the S3 bucket. Using the S3 bucket customers can able to upload multiple files folders wise, Using the IAM service we have created multiple users, so users can able to access restricted folders & files as per their desired policies.

Benefits:
Achieved significant cost savings through AWS services
Low-cost storage and disaster recovery protection
Automated data backup scheduling processes
Secure cloud backup with an encryption facility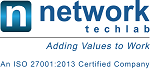 Network Techlab (I) Pvt. Ltd.
41, Sarvodaya Industrial Estate, Opp. Paper Box, Off. Mahakali Caves Road, Andheri East, Mumbai – 400093. India
P: 022-6681 4141 | info@netlabindia.com | www.netlabindia.com
Mumbai | Navi Mumbai | Ahmedabad | Vadodara | Vapi | Pune | Bangalore | Chennai | Goa | Delhi | Kolkata
Wan't to discuss your project? Contact us Today.