Teasytees adopted cloud, launched their E-Store to Scale-up business operations
Network Techlab helped in setting up cloud server for Teasytees and delivered a successful ecommerce store, automated inventory provisioning.
Organization
Teasytees Clothing
Location
Mumbai
Domain
E-Commerce
Solutions Offered
VM Firewall
Overview:
Teasytees were founded in the year 2017 and came into full operations in 2019. They are based out of Mumbai and initially launched their venture on Instagram. After getting a good response from their targeted customer base they wanted to launch their online store. The idea of finding unconventional in us, they started providing unique and various patterns of customized design t-shirts and apparels that catch the eye of the world. Styles that eye-catchy and also fit in to packet, they wanted to offer eye-catchy t-shirts, crop tops, hoodies to a whole new market.
Challenge:
Teasytees was having multiple social channels for driving their sales at the preliminary stage. They wanted to build an e-commerce store for the promotion of their products and fundamentally increase sales. The Company was Sourcing material from multiple locations and vendors and this was leading a duplication of account creation and delay in the provisioning. Asset and Inventory management was becoming difficult with increased manual provisioning from different vendors. This was becoming a concern for transient workforces like service providers and contingent workers.
Solution :

In order to provide robust cloud storage services to the company, we provided Amazon Web Hosting with various cloud enables services that can be helpful to manage a complete website and e-store.
cPanel/WHM hosting environment on Amazon AWS
cPanel is a Linux-based web hosting control panel that works through a Graphical user interface (GUI). The main advantage of cPanel server is that it can be easy to install and configure websites and E-mail. It can be even installed on an operating system that is minimally configured.
WHM – Web Hosting Manager
WHM – Web Host Manager is a tool used by both server administrators as well as resellers. Resellers can access WHM with reseller permissions and privileges reseller account enables them to create and manage sub-accounts and do limited modifications.
Amazon Cloud Web Services
AWS cloud service and the cPanel & WHM Amazon Machine Image (AMI) to build a production hosting environment. Thanks to EC2, VPC, and S3 for the advantages of rapid deployment, unlimited scaling, load balancing and global distribution abilities.
We assigned a team of professional IT architects and engineers to get this job done. Our cloud solution team deployed on time workload by installing cPanel server with all the required features to start their hosting in AWS. Our expertise with AWS and cPanel also helped them in migrating existing hosting environment to AWS with zero downtime.
Architecture :

Security Groups, Roles & IAM (Identity & Access Management) Rules
Flow Logs
VPC
ENI
EC2
WHM license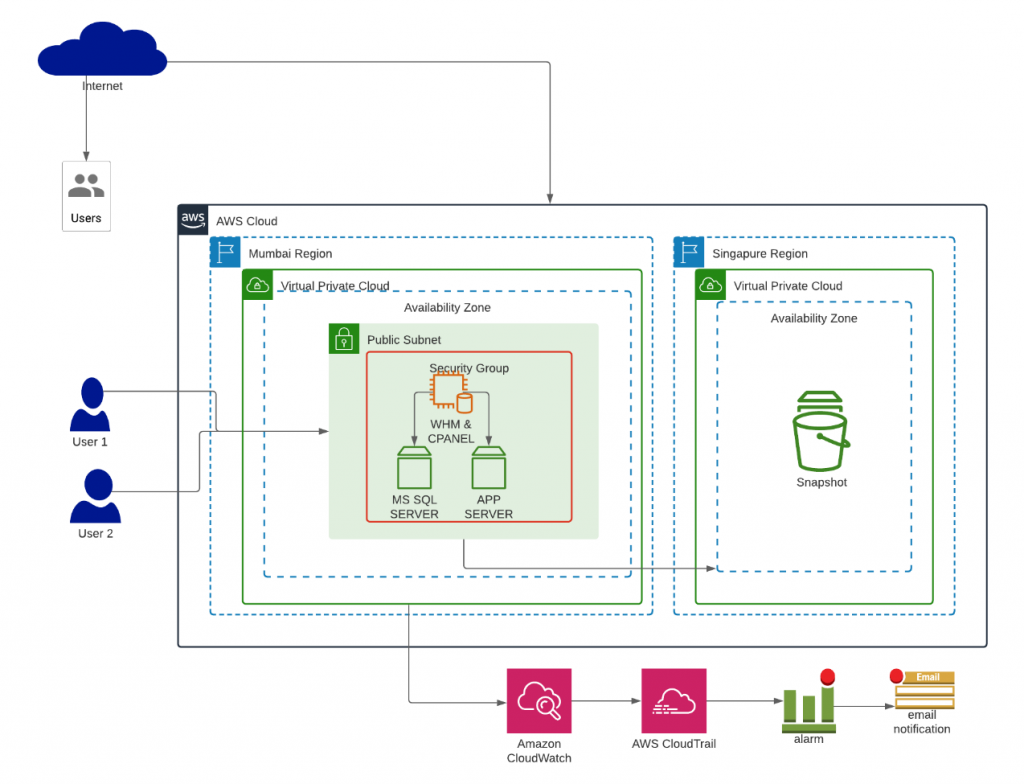 Results:
Now with Amazon WHM, Teasytees, deployed their Cloud First strategy to streamline and accelerate business operations. This project helped in building an AWS Cloud infrastructure, that ultimately supported the company to succeed in uncertain times. They are now able to onboard more customers significantly faster than ever before. Also, they can quickly scale their production stack as dynamically as their workloads scale.
In the peak season, they can now easily increase their storage footprint and compute footprint utilizing AWS highly scalable features and perform better than yesterday.
Benefits Achieved:
Centralized Management for website and customer websites
Pay as you grow model helps in saving upfront CAPITAL Cost
Low-Cost Storage & Disaster Recovery Protection
Automated IT processes
Flexible Scaling opportunities
Secure Cloud environment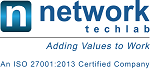 Network Techlab (I) Pvt. Ltd.
41, Sarvodaya Industrial Estate, Opp. Paper Box, Off. Mahakali Caves Road, Andheri East, Mumbai – 400093. India
P: 022-6681 4141 | info@netlabindia.com | www.netlabindia.com
Mumbai | Navi Mumbai | Ahmedabad | Vadodara | Vapi | Pune | Bangalore | Chennai | Goa | Delhi | Kolkata
Wan't to discuss your project? Contact us Today.