Network Techlab successfully migrated Tally on Cloud
Nikhil Lapasia Company moved its tally on cloud and increased the performance by providing remote access to the Tally Application and increased uptime.
Organization:
Nikhil Lapasia Company
Location:
Mumbai, Maharashtra
Domain:
Financial Industry
Solution Offered:
Tally Application on AWS Cloud
Overview:
Nikhil Lapasia Co is a Chartered Accountant & Tax Consultant firm consisting of experienced professionals. In its short stint, the firm has successfully carved a niche for itself in the highly competitive TAX advice & Audit in India. They provide services to many clients and have an experienced, motivated and dedicated team of Chartered Accountants who thrive on energy and complexity.
As they have huge clients to whom they provide services, managing client's data on physical primary storage was a risk for their business. Frequent Data Loss and Uncertainty of the Data Protection were bigger threats also marinating data backup on the physical server was not able to get access from anywhere.
Challenges:
Being in the Chartered Accountant Profession security of the company documents and legal documents was an integral part of their business activities. Their major challenge was to provide Secured Access to Tally application and resources by users remotely. As most of the users were working remotely there was a need to access the Tally application from a remote location. While providing access to remote user's detailed logs of the users was a primary need and making these logs recorded was a challenge on the physical server.
Solution:
Network Techlab got engaged with Nikhil Lapasia for Tally on AWS infra Cloud Project. Tally on Cloud is a service provided by Network Techlab. This enabled them to access Tally and Data as a service-based model. This helped them to use their own Tally licenses and allowed them to use the Tally application which is hosted on the Cloud server. Any RDP client can access Tally on Cloud from anywhere.
Tally on Cloud service uses Operating System at the Data Center level. Secured access provided to the client to use business applications & enterprise desktops, anytime, anywhere using any device. As the application is already on the cloud. Now users can take remote access from on-premises & from work as well. Also, users can access using applications based on the host clients with private IP. Also, Autostart & Autostop of instance is enabled.
The Architecture:


The Nikhil Lapasia's application utilizes a Tally App & multi RDP license This provides isolation of services for both Security and Performance. The entire environment resides in a Virtual Private Cloud (VPC) to improve security in addition to Security Groups, Role-based permissions and custom Identity and Access Management (IAM) rules, using RDP license Work from home remote users work. In this automation, backup also goes in another region & automated start-stop instance as per the required time. On these servers on-premises users & working from users can also connect.
Network Techlab utilized the following AWS services in the production solution:
RDS License windows
Security Groups, Roles & IAM (Identity & Access Management) Rules
Windows EC2, Linux
Tally
Flow Logs
CloudWatch
Lambda
Results:
Client users are now able to work from anywhere & anytime. Thanks to AWS, for allowing to quickly scale their production stack as per dynamic workloads. Tally on Cloud Technology enables high performance and reduces the risk of data loss.
Network Techlab provided simplified remote access to the users and made simplified technology ready to use.
Benefits Achieved:
The deployed architecture was optimized for serving Nikhil Lapasia, where employees can do work from home anytime.
Nikhil lapasia was now able to reduce their costs of running systems locally which allowed their engineering team to focus on enhancing the product instead of spending time with hardware. In addition, they were able to transit from a CAPEX cost model to an OPEX cost model that aligned better with their SaaS model.
AWS provides a uniform environment for the enterprise's web properties and eliminates the cost of licensing on-site maintenance and hardware refreshes
The application can scale up or down based on demand. Backed by Amazons' massive infrastructure, you have access to compute and storage resources when you need them.
Secured Access to Nikhil Lapasia's Business Tally Application and resources by users remotely.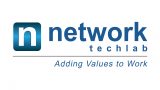 Network Techlab (I) Pvt. Ltd.
41, Sarvodaya Industrial Estate, Opp. Paper Box, Off. Mahakali Caves Road, Andheri East, Mumbai – 400093. India
P: 022-6681 4141 | info@netlabindia.com | www.netlabindia.com
Mumbai | Navi Mumbai | Ahmedabad | Vadodara | Vapi | Pune | Bangalore | Chennai | Goa | Delhi | Kolkata
Wan't to discuss your project? Contact us Today.