Lijjat Papad blooms their success story at cloud, drives digital growth faster.
Network Techlab helps Lijjat Papad in the Cloud Adoption. Brings better availability with automation in the backup and predictable performance.
Organization
Shri Mahila Griha Udyog Lijjat Papad
Location
Mumbai
Domain
Manufacturing – FMCG
Solutions Offered

• VPC,EC2,Security group,
• Cloudwatch
• SNS
• EC2
Overview:
Shri Mahila Griha Udyog Lijjat Papad is a Women's organization manufacturing various products from Papad, Appalam, Masala, Gehu Atta, Chapati, SASA Detergent Powder, SASA Detergent Cake (Tikia), SASA Liquid Detergent. The organization is widespread, with its Central Office in Mumbai and its 81 Branches and 27 Divisions in different states all over India. Membership has also expanded from an initial number of 7 sisters from one building to over 43,000 sisters throughout India.
The success of the organization stems from the efforts of its member sisters who have withstood several hardships with an unshakable belief in 'the strength of a woman. They were looking to digitize their journey with the help of the cloud and automate the provisioning required for their widespread users.
Challenge:
The (Lijjat Papad Mahila Udyog) has a large number of users who access its Web Application for daily transactional operations. Lijjat Papad Mahila Udyog manages all users at multiple places more than 70 locations. They were using and maintaining with other web hosting providers which was quite challenging with tracking, managing policy, and Multiple user profiles that were spread across various locations. This led to managing users of account creation and delays in provisioning. Manual provisioning was time-consuming and asset management was becoming a concern for transient workforces like service providers and contingent workers.
The existing on-premise infrastructure wasn't supporting the increased business operations, data load and user requirements. In order to meet these objectives, the company wanted scalable computing and servers which are highly scalable whenever required.
Solution :

(Lijjat Papad Mahila Udyog) moved their web application to Windows Instances on EC2 to prevent web server crashes, which helped the sites become more stable and made sustainable even with the heavy traffic. The company can now scale the instance vertically or horizontally based on load factors – something that was missing in the existing infrastructure. A Cloud Watch alarm was set up to monitor system parameters and send alerts so we can forecast any problems that may arise in the future. Migration to AWS allows the company to build a strong infrastructure foundation and run the business without interruption. Intelligent reporting gives better prediction to test and perform faster outcomes as per desired objectives.
The completed infrastructure sits inside an Amazon Virtual Private Cloud (Amazon VPC), Amazon EC2 instances support both the infrastructure's applications and the applications' Microsoft SQL Server databases also use Amazon Simple Notification Service (Amazon SNS) to alert customers when their results are ready to update customers via Alert Notification.
Solution:
Amazon EC2 instance to prevent web server crashes and sustain heavy traffic
Scale the instance vertically or horizontally based on load factors with no downtime
Intelligent reporting for better prediction to test and perform faster
Amazon Simple Notification Service (Amazon SNS) to alert to customers
Architecture :

The new Amazon Elastic Block Store (EBS) with new Amazon EC2 gp3 instances provides easy-to-use, high-performance block storage for Microsoft SQL Server. Benefit from the highest block storage performance with a single storage volume using io2 Block Express (Preview) and EC2 gp3. Other SSD-backed EBS options include io2 volumes for business-critical applications and gp3 volumes for general-purpose applications. Amazon EBS also offers crash-consistent snapshots and enables application consistent snapshots through Windows VSS (Volume Shadow Copy Services) to help protect your SQL Server deployments.
Using AWS, Lijjat Papad Mahila Udyog eliminates outages and reduces on-premises hardware costs by 60 percent. by leveraging EC2 Services. The Lijjat Papad Mahila Udyog runs on Amazon EC2 Instances, with MS SQL providing Databases, IIS for a webserver. And Microsoft ASP.NET MVC framework 4.0 HTML5, CSS3, JavaScript
AWS Services Used
VPC,EC2,Security group,
Cloudwatch
SNS
EC2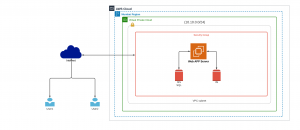 Benefits:
Cost saving with low-cost agile infra with pay as you grow model
Automated Backup and Provisioning
One Click scale with no downtime
Highest Availability with predictable performance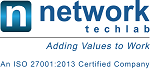 Network Techlab (I) Pvt. Ltd.
41, Sarvodaya Industrial Estate, Opp. Paper Box, Off. Mahakali Caves Road, Andheri East, Mumbai – 400093. India
P: 022-6681 4141 | info@netlabindia.com | www.netlabindia.com
Mumbai | Navi Mumbai | Ahmedabad | Vadodara | Vapi | Pune | Bangalore | Chennai | Goa | Delhi | Kolkata
Wan't to discuss your project? Contact us Today.