Website and Digital Agency adopted Cloud, Saved on Infrastructure Cost
Network Techlab deployed Amazon WHM Solution using AWS Cloud Service at the Website Making  and Digital Marketing Company
Organization
Website Making and Digital Marketing Company
Location
Mumbai
Domain
Advertising – Marketing
Solutions Offered

AWS WHM on Cloud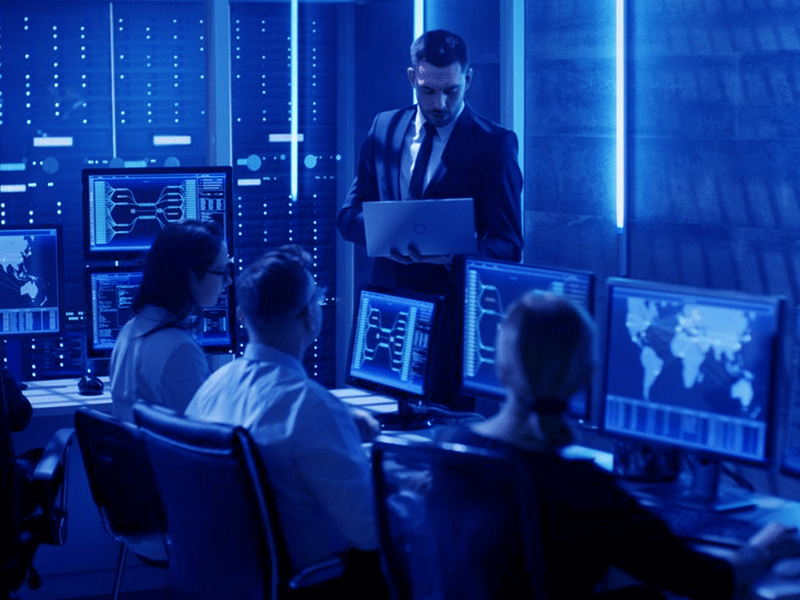 Overview:
For over 10 years, the company has been creating high-performance websites, mobile apps and software that deliver ultimate digital experiences for Financial Services, Insurance Companies, Non-Profits Organization and Government Agencies. Company believes that creating user-friendly websites with Google guidelines and mobile responsive is the key feature for achieving more business prospects. They help many companies in not only designing a website but optimizing the website on Google Search Engine to get your business website on the first page of Google. The company has expertise in digital channels.
Challenge:

Company has multiple vendors with multiple user profiles that were spread across various locations. This led to duplication of account creation and delay in provisioning. Manual provisioning was time consuming and Asset Management was becoming a concern for transient workforces like service providers and contingent workers.
Solution :

After understanding the business challenges from them, Network Techlab proposed a Cloud ready solution called WHM called Web Host Management. cPanel is a Linux based Web Hosting Control Panel that works through a Graphical User Interface (GUI).
The main advantage of cPanel server is that it is easy to install and configure websites and E-mail. It can be even installed on an Operating System which is minimally configured.
WHM – Web Host Manager is a tool used by both server administrators as well as resellers. Resellers can access WHM with reseller permissions and privileges reseller account enables them to create and manage sub-accounts and do limited modifications
Amazon Web Services (AWS) Cloud service and the cPanel & WHM Amazon Machine Image (AMI) to build a production hosting environment. AWS, more specifically EC2, VPC and S3 has the advantages of rapid deployment, unlimited scaling, load balancing, and global distribution abilities.
Our professionals within Cloud Solutions Architects and Engineers help Company to install Cpanel server with all the required features to start their hosting business with AWS EC2.
With our expertise with AWS and cPanel we can also migrate your existing hosting environment to AWS with zero downtime.
Security Groups, Roles & IAM (Identity & Access Management) Rules created using below utilities:
Flow Logs
VPC
ENI
EC2
WHM license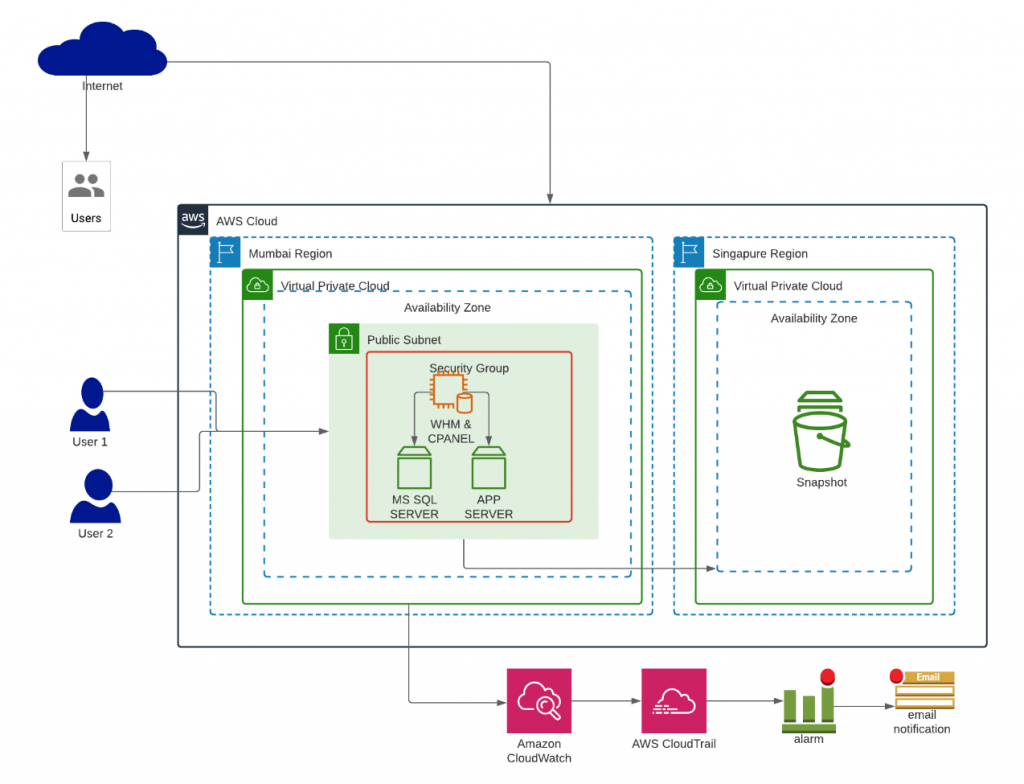 With Amazon WHM, Company is now accelerating on their Cloud First strategy to streamline and accelerate business operations by building an AWS Cloud infrastructure, an initiative that ultimately also supported the company so it could succeed in uncertain times. They can now onboard more customers significantly faster than they could, by using their in-house solution on another shared server. Also, on AWS, they can quickly scale their production stack, as dynamically as their workloads scale. Scalability possible to easily increase their storage footprint and compute footprint utilizing AWS highly scalable features.
Benefits :

Centralized Management of their customer's websites
Low-Cost Infrastructure due to the use-as-you-go model pricing
Low-Cost Storage & Disaster Recovery Protection
Automated IT processes
Flexible Scaling opportunities
Secured Cloud Environment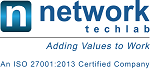 Network Techlab (I) Pvt. Ltd.
41, Sarvodaya Industrial Estate, Opp. Paper Box, Off. Mahakali Caves Road, Andheri East, Mumbai – 400093. India
P: 022-6681 4141 | info@netlabindia.com | www.netlabindia.com
Mumbai | Navi Mumbai | Ahmedabad | Vadodara | Vapi | Pune | Bangalore | Chennai | Goa | Delhi | Kolkata