Vallum Capital stands out with rich ecosystem of AWS Cloud across the various locations.
Network Techlab helped Valuum Capital to migrate to AWS Secured Cloud Environment and Automate IT Processes
Organization:
Vallum Capital
Location:
Mumbai, Maharashtra
Domain:
Shipping
Overview
Vallum Capital Advisors develops customized, unconflicted Equity investment solutions for institutions, family offices and high-net-worth individuals
Independent and privately held, we serve as advisor and advocate for our clients, with full discretionary management
Hands-on experience on all sides of the investment relationship.
Senior members of the Vallum Investment Team have had successful careers as asset managers, portfolio managers, and investment research analysts. We know what's required to manage money successfully. We bring that experience to every client relationship.
A fully engaged team.
When it comes to the strength of a team, we know that the whole is greater than the sum of the parts. Ours is a collaborative culture, one that shares information and ideas, working together to ensure that each client benefits fully from the full breadth and depth of our cumulative experience, shared expertise and culture of client service.
Focused on risk.
Vallum focuses on capital preservation and long-term wealth creation. Our multi-faceted experience, analytic insight, and comprehensive understanding of risk help us evaluate the full dimensions of the real risks equity investors face, and enable us to devise sound strategies to counter them. available protections for a medical practitioner has been scrutinized so that a best service platform can be created. The company at present is armed with highly experienced professionals from different fields of service industry and from insurance field in particular.
The Challenge:
A year after Vallum Capital launched, company decided to migrate nearly all of its cloud computing functions to Amazon Web Services (AWS) because of service administration challenges experienced with its original provider. Initially, the appeal of AWS was the ease of managing and customizing the stack. it was great to be able to ramp up more Dynamic Website without having to contact anyone and without having minimum usage commitments.
 Start and end dates of project:
 Start date: 4th Oct 2021
End date:   6th Oct 2021
 The Solution:
Vallum Capital used AWS services to improve their Vallum Capital Advisors develops customized, unconflicted Equity investment solutions for institutions, family offices and high-net-worth individual's time in order to enhance their business potential. Redesigning an entire infrastructure to support digital marketing approach at such a large scale was not an easy task. Thence, after reviewing 16 different cloud hosting solutions, they put their faith in Amazon Web Services.
They chose AWS mainly because of its flexibility, global infrastructure, technology, and rich ecosystem of members. To establish the platform, Unilever participated in AWS workshops to redesign the architecture.
Unilever developed a platform Using open source languages such as Mongo DB for databases React JS for frontend Node JS for backend also express for server. After approval of the project, Vallum Capital chose Network Techlab which is an Advanced Consulting partner member of Amazon Partner Network (APN) Network Techlab helped them to deploy and publish them across several AWS regions.
Vallum Capital stores backups, snapshots, products, and recipe media files on AWS servers. In case of a disaster, they can recover their data conveniently. It uses EBS Snapshot copy to copy Amazon Elastic Block store (Amazon EBS) snapshots and also created Amazon Machine Images (AMI) running Linux for usage Amazon Elastic Compound Cloud (Amazon EC2).
With the assistance of AWS web hosting solutions, Vallum Capital became more agile as their operational efficiency improved over time. With an advantage of enhanced responsiveness, the time to launch a digital marketing campaign reduced from two weeks to two days and things got approximately 7X faster than their previous architecture
Services Used
• VPC
• Cloud watch
• SNS
• EC2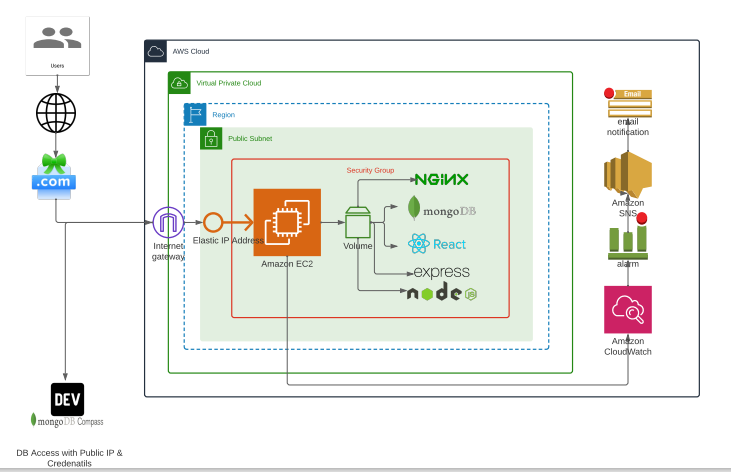 Results :
99% availability of servers
All users are working from home.
Improves reliability, availability, and scalability for its customers
All infra, inbound & outbound traffic on AWS is inspected by VM Series firewall.
Benefits Achieved:
Eliminates outages
Low-Cost infrastructure due to the Use-as-you-go model pricing.
Low-Cost Storage & Disaster Recovery Protection.
Automated IT processes.
Flexible Scaling opportunities.
Predictable Performance – Websites are stable and we can predict any changes that may occur
Supports thousands of simulations each week
Secure Cloud environment.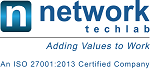 Network Techlab (I) Pvt. Ltd.
41, Sarvodaya Industrial Estate, Opp. Paper Box, Off. Mahakali Caves Road, Andheri East, Mumbai – 400093. India
P: 022-6681 4141 | info@netlabindia.com | www.netlabindia.com
Mumbai | Navi Mumbai | Ahmedabad | Vadodara | Vapi | Pune | Bangalore | Chennai | Goa | Delhi | Kolkata