Network Techlab (I) Pvt. Ltd. provided Laptops on Rent to Indian multinational subsidiary of the Mahindra Group
Tech Mahindra Business Services Has Transformed Their Working Pattern To Continue the Business Operations By Renting Laptops From Network Techlab (I) Pvt. Ltd.
Organization:
Tech Mahindra Business Services
Location:
Kurla, Mumbai
Domain:
Business Services Provider
Solution Offered:
ASUS P1440F
CORE I5- 8 GEN, 8 GB RAM, 1 TB HDD
Overview:
Tech Mahindra Business Services is an Indian multinational subsidiary of the Mahindra Group, providing Information Technology (IT) Services and Business Process Outsourcing (BPO) to companies in various verticals and horizontal markets. Mr. Anand Mahindra is the Chairman of Tech Mahindra, which is headquartered at Pune and has its registered office in Mumbai.
Every time the society needed us, we stepped in and helped create a new industry. In 1945, our journey commenced with us getting into the Steel business and over time, we expanded in to 22 key industries. A need for change in the agricultural practices pushed us to foray into that sector, right before the Agricultural Revolution began in India. We became one of the key torch-bearers of the IT revolution in our country. Our focus now lies in developing alternate energy sources because we believe energy conservation will play a huge role in ensuring a better future – for not just our country and communities, but the entire world.
Business Need :
100 qty Laptops on rent, so that the employees can continue working from Home.
Solution Provided : 
MAKE- ASUS P1440F
CORE I5- 8 GEN, 8 GB RAM, 1 TB HDD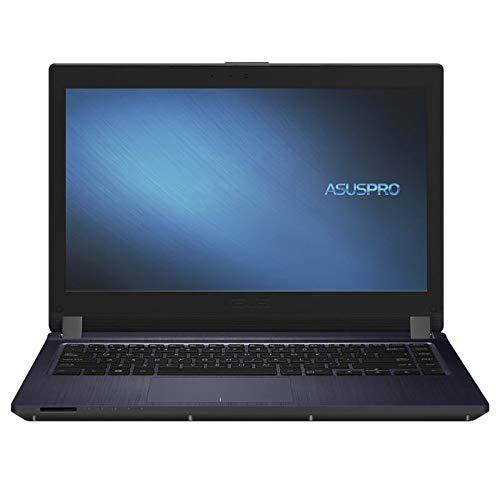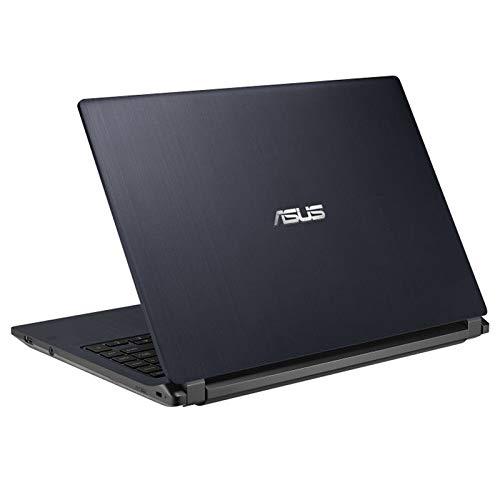 Benefits :
The client can continue their business activities with affordable, versatile, business-ready and the world's lightest 14" business laptop with an optical drive.
Now they are ready to make the most of their budget with the affordable, flexible and business-ready ASUSPRO P1440F. This light weight yet sturdy laptop comes with great performance, dual storage options and business-grade security, has great value and an important choice for their business.
Business-focused design- P1440 is meant with a transparent purpose: to offer business users a versatile and comfortable working experience and therefore the proof is within the design details.
180°lay-flat hinge- The robust lay-flat hinge features a full 180° of movement for max versatility and comfort viewing angles in any environment, like operation in industrial locations or for straight forward screen sharing in meetings.
Easy upgrades and maintenance- There's a convenient service entrance on the bottom to permit quick access to the RAM and storage, so these are often upgraded or replaced without dismantling the whole device.
Storage expansion- The optional HDD Caddy supports a second HDD and is secured by just one screw, allowing easy expansion of storage capacity
Connectivity- Comprehensive, hassle-free connections
Security- Worry-free security for your critical data
TPM 2.0- An optional TPM chip securely stores the authentication information (such as passwords or encryption keys) employed by software to guard important data and transactions. It also can completely block access to a PC if a security threat is detected at boot-up.
Kensington lock- With a Kensington lock slot, you'll secure the laptop by looping a compatible locking cable around a table leg or other similar feature. This helps prevent opportunistic theft publicly;environments like exhibitions, retail stores or airports.
Conclusion:
Tech Mahindra Business Services are now ready to continue their business activities by arranging laptops for their employees to work from home, provided by Network Techlab (I) Pvt. ltd.

Network Techlab (I) Pvt. Ltd.
41, Sarvodaya Industrial Estate, Opp. Paper Box, Off. Mahakali Caves Road, Andheri East, Mumbai – 400093. India
P: 022-6681 4141 | info@netlabindia.com | www.netlabindia.com
Mumbai | Navi Mumbai | Pune | Nasik | Vapi | Surat | Vadodara | Ahmadabad | Bangalore | Hyderabad | Chennai | Delhi | Kolkata