The leading construction company relocated their servers ensuring zero damage and enhanced operations.
Network Techlab completed the Server migration to the new site on time, with optimal performance and easy management.
Organization:
Leading Construction Company
Location:
Mumbai
Domain:
Construction
Solution Offered:
Sever Relocation Service
Overview:
The Company encompasses all formats of residential and commercial spaces along with retail and entertainment sectors. They are pioneers in the concept of self-contained townships and commercial business districts.
The company was relocating their compute serving facility from one location to another and hence they needed a professional server relocation services to carry out streamlined operations.
Challenges:
Moving the company server requires many tasks to carry out and utmost care to be taken care during operations. Disconnecting from the network, physical transportation to a new location and reassembling them to connect further. This requires planning and significant expertise and results in downtime which might impact business operations.
Servers are delicate equipment that can easily be damaged during transport. Connectivity issues may arise if not reconfigured properly, security risk were involved as during relocating server sensitive data could be compromised. There was a need of the experts who can perform these actions seamlessly so that compatibility issues with servers, switches can be avoided.
Solution:
Network Techlab got engaged with the company team and started working server relocation project. On top of everything our team planned server relocation carefully and involved experienced professionals who can help ensure a smooth and secure transition. We need to perform backups of critical data, testing connectivity and security. Our team created a detailed plan for the further move.
Our team has done proper installation of cabling ensuring zero damage on both locations. We have created a path for uplink cabling by using saddling of cables, our engineers consistent shifts to get the work done on time.
Benefits:
Overall, secure server relocation can help organizations improve the security, reliability, scalability, and cost-effectiveness of their IT infrastructure, while also ensuring compliance with industry regulations.
Improved security and enhanced operations
Reliable power cooling and backup happening with newly relocated servers
Scalable infrastructure delivered in order to increase or decrease infra
Cost saving achieved through new optimized space for servers without investing in the datacenter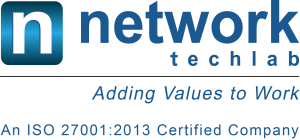 Network Techlab (I) Pvt. Ltd.
41, Sarvodaya Industrial Estate, Opp. Paper Box, Off. Mahakali Caves Road, Andheri East, Mumbai – 400093. India
P: 022-6681 4141 | info@netlabindia.com | www.netlabindia.com
Mumbai | Navi Mumbai | Ahmedabad | Vadodara | Vapi | Pune | Bangalore | Chennai | Goa | Delhi
Wan't to discuss your project? Contact us Today.