NTIPL delivered canon printers to a major turnkey execution company
A leading Electric Infra Execution company required heavy-duty printers on a PAN India basis.
Organization: Leading Turnkey Execution Company
Location: Mumbai
Domain: Electrical Infrastructure
Solution Offered: The best quality printer at the best price.
Overview
We here at Network Techlab India Pvt. Ltd. delivered high-quality heavy-duty multi-function printers to one of the major Electric Infra Execution companies helping them efficiently carry out their intensive printing and scanning tasks.
The Challenge:
We had to scour the market to find the perfect product-price-specification fit for our esteemed clients. Delivering the desired product to the client in the given time frame was also a big challenge. Also, we had to keep in mind that the client was asking for this particular product as a demo piece because if they liked it, which we are sure that they are going to do, then they would be giving us orders of the same product for all their locations based in India.
NTIPL Solution:
We delivered the Canon 2006N printers at the desired price and within the designated timeline to our esteemed client and they were more than satisfied.
Benfits:
Print Resolution: 600×600 Dpi.
Scan Speed: B&W 23 Sheets/min, CL: 12 Sheets/min
High print and scanning speeds
Multi-size printing and scanning capabilities.
Conclusion:
In Short, we here at Network Techlab India Pvt. Ltd. provide all types of printing and scanning products and services ranging from multifunction printers and scanners, Barcode and label printers and scanners as well as a son site document digitization services.
If you have a query or would like to request a demo for any of our products or services, please feel free to connect with us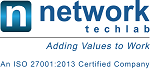 Network Techlab (I) Pvt. Ltd.
41, Sarvodaya Industrial Estate, Opp. Paper Box, Off. Mahakali Caves Road, Andheri East, Mumbai – 400093. India
P: 022-6681 4141 | info@netlabindia.com | www.netlabindia.com
Mumbai | Navi Mumbai | Ahmedabad | Vadodara | Vapi | Pune | Bangalore | Chennai | Goa | Delhi | Kolkata