NTIPL has assisted Leading Real Estate Developers Pvt Ltd with Workgroup Database Management – that helps in smoothening agreement related activities
NTPL Provided proficient, excellent and cost optimized Document Management System to Renounce Real estate company in India,Uninterrupted Document Access is possible.
Organisation:
Real state Company of India
Location:
Mumbai
Domain:
Construction Builders
Solution Offered:
Workgroup Database – Document Management System
Overview– 
A construction builder incorporated in 2002, one of the top most builders for undertaking constructions of buildings, various other architects etc.
Company focuses on making huge projects and to carry out various legal document activities which requires an excellent software system that can enhance and facilitates smooth working condition in the Business.
Similarly, organization approached Network Techlab (I) Pvt. Ltd. due to a good reputation in the market and inquired us to help them with Document Management Solutions.
Challenges– 
The company is into the Construction sector where documentation and paperwork often occurs to create various paper formalities and agreements. They are already known for time punctual and accurate documentation, similarly they were looking to make  database time précised and functional. The database they were having was not up to the mark as per their expectation and they were facing delays in documentation process.
Challenges they faced were like agreement and legal documents were not handy, time consumption for searching of documents, legal paperwork accuracy issues etc.
NTIPL has subsequently assisted them for their challenges with understanding of the root cause and helped them in the analysis of documentation procedures.
Why innovation was required. Check the reasons.
Organization was facing difficulties and delays in their working environment which encompasses primarily into major document work and process as they are into Construction sector. Making various legal and inspection documents and to analyse them, to make quotations, rigid paper work was involved in this which needs to be done every day.
NTIPL has offered them solution so they gear up in their documentation activities like legal and tenant data to be achieved.
Conclusion-
As requested by Company, Systematic & Time efficient DMS solutions provided for their tentative work need. They are duly satisfied with the accurate and utmost solution being provided to them. With the help of DMS solution they are now able to work agile, faster than before. , Legal agreements are getting updated digitally and saved properly. Collaboration to access the documents is possible and   other departments also got benefits in the same prospects.
Respective leading Real estate company also expect various other technological solutions and services in future from us.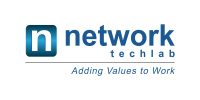 Network Techlab (I) Pvt. Ltd.
41, Sarvodaya Industrial Estate, Opp. Paper Box, Off. Mahakali Caves Road, Andheri East, Mumbai – 400093. India
P: 022-6681 4141 | info@netlabindia.com | www.netlabindia.com
Mumbai | Navi Mumbai | Ahmedabad | Vadodara | Vapi | Pune | Bangalore | Chennai | Goa | Delhi