Ensuring the high productivity & document printing work, NTIPL has made the consecutive working easier by providing DNH Spinners with two relevant yet high optimized printing machines.
Network Techlab helped in accelerating business operations by providing excellent printing solutions to DNH Spinners.
Organisation:
DNH Spinners Pvt. Ltd.
Location:
Santacruz, Mumbai – 54
Domain:
Yarn Manufacturer
Solution Offered:
2006 & 3020 canon iR printer machine
Overview–
DNH Spinners Pvt. Ltd. started its humble journey in 2002 as a polyester textured yarn manufacturer and has come a long way today to create a unique niche for itself in the Dope Dyed Yarn with the largest variety of color offerings in yarns.
Having multiple departments in the segment which are cooperatively working for whole Business process activities. As the Organization has process of defining scope of work, each & every data work were in the terms of paper documents. Their clients expect documents in hardcopy & softcopy formats, & making these document work more precise & faster there was a need of high end printers that can signifies their work even more accurate & without time consideration. We at NTIPL identified their challenges thoroughly & made the process of document printing much easier with multi-tasking printing solutions.
Challenges-
Being a manufacturer of Yarn products, the company has the vast segment of working environment in their Business, however there were some of the glitches that company faced during printing documents. They were facing problems with machines. Machines weren't working properly, tentatively faced the issues were like errors in excessive printing, low productivity, low quality of printing, cartridge expense, maintenance, smudges, speed & accuracy etc.
However, with the brand image of NTIPL, DNH Spinners inquired us for a suitable solution of printer for their documentation & printing activities, we have cooperatively provided two excellent working, speedy printers to accelerate business operations.
Solution given/Why innovation was required?
We at NTIPL, proactively resolved their complaint raised due to poor working the printers, which were giving less output for documentation. However, with understanding of concept, identifying the root cause & analyzing their need properly we have catered them with proficient & prompt working printing solutions.
Conclusion-
Organization faced multiple issues and we helped them in delivering following benefits.
1. Increase in efficiency of the Organization.
2. Help them in preventing errors of printing.
3. More relevancy in productivity.
4. Increase in productivity of printing.
5. Smooth functioning of Business.
6. Large number of documents can be managed properly.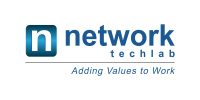 Network Techlab (I) Pvt. Ltd.
41, Sarvodaya Industrial Estate, Opp. Paper Box, Off. Mahakali Caves Road, Andheri East, Mumbai – 400093. India
P: 022-6681 4141 | info@netlabindia.com | www.netlabindia.com
Mumbai | Navi Mumbai | Ahmedabad | Vadodara | Vapi | Pune | Bangalore | Chennai | Goa | Delhi

Wan't to discuss your project? Contact us Today.