Network Techlab (I) Pvt. Ltd. Provided Document Scanner Solution to One Of The Leading Pharmaceutical Co. in India
A Leading Pharmaceutical Company has digitized their Research documents with Scanning Services provided by Network TechLab (I) Pvt Ltd
Organisation:
Leading Pharmaceutical Company
Location:
Vapi, Gujarat
Domain:
Pharmaceutical
Solution Offered:
Scanning Services
Overview:
One of the largest integrated chemical companies of India and the first Private sector company of India inaugurated by its first Prime Minister, servicing society in several diverse fields since 1952.
The company represents a rich heritage of values by incorporation of 900 products and 400 formulations for the society since 73 years. Indulging 4000 customers belonging to 30 industries across 90 countries with 3000 employees endeavoring for excellence.
Challenges:
Accessibility of Research Documents
Data safety and security during physical transportation.
Threat of Information Preservation
Inadequate technical and service support
Solution: 
NTIPL provided Scanning Services to Streamline processes, Increased Collaboration and Data Security which results in making remote work easy and accessible at any location, especially in the present Pandemic conditions.
The scanning services had secure their Research documents which leads to the protection of important information from physical deterioration with the added benefit of improving the legibility of old hardcopy records. In addition to this the research documents are now encrypted, password protected, and securely stored in the cloud.
Conclusion:
Accessing confidential Data remotely
Digitization of credentials
Improved staff collaboration
Enhanced Information preservation
Better Data security
Improved Disaster Recovery
Optimize business process
Optimizing productivity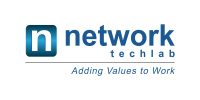 Network Techlab (I) Pvt. Ltd.
41, Sarvodaya Industrial Estate, Opp. Paper Box, Off. Mahakali Caves Road, Andheri East, Mumbai – 400093. India
P: 022-6681 4141 | info@netlabindia.com | www.netlabindia.com
Mumbai | Navi Mumbai | Ahmedabad | Vadodara | Vapi | Pune | Bangalore | Chennai | Goa | Delhi