A leading Indian content provider, reinventor, Media and Entertainment company has Digitized and implemented Information Management System using services provided by Network TechLab (I) Pvt Ltd
Leading Entertainment Company of India implements Information Management System to enhance collaboration, now information is accessible in few clicks by Therefore DMS
Organisation:
Leading Entertainment Company of India
Location:
Mumbai, Maharashtra
Domain:
Entertainment
Solution Offered:
Therefore Information Management Solution
Overview
One of the largest Media & Entertainment house, founded in India, has been serving industry since 1962. It has spread it'sits wings to cater to local and international market for content ownership, aggregation and distribution.
Company enters into contract agreements with various entertainment channels for providing contents creation, aggregation and distribution. Company was looking for a systematic document management solution, so that it can be found easily on demand. The company has earned many accolades and delivers to various age groups in around 30 countries.
Challenges
• Timely renewal of agreements
• Managing Employment Documents with efficiency
• Processing Accounting and billing activities on time
• Siloes in General Administration work
Solution
Team Network Techlab helped customer with by providing Scanning Services to speed up Digitization.
Introduction of Therefore Information Management Solution ( IMS ) has helped the company , to capture, secure and organise data in systematic Information Acess given to users with almost, anytime, anywhere criteria. Their dependency on human intervention has reduced to a great extent.
Solution provide by Team Network Techlab has help to increased collaboration among various functions, also established Data Security which resulted into customer being now able to renew their agreements on time.
Customer now experiences increased efficiency in managing their departmental workflow and reduction in process siloes. Processing invoices, employee on boarding, nurturing and retiring practices are now simpler and understandable. Therefore IMS has helped, customer to expedite general admin work in a much faster and efficient way.
Overall, there is an experience of enhancement in performance and reduction in grip of constraints resulting into better customer services resulting in to better ROI.
Conclusion
• Timely and error free renewal of agreements
• Faster Invoice processing
• Efficient HR Documentation and Digitized processes
• Easy Information retrieval in general admin work
• Reduction in time required for information retrieval and file sharing time
• Increase in Satisfaction and ROI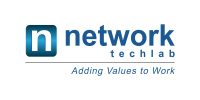 Network Techlab (I) Pvt. Ltd.
41, Sarvodaya Industrial Estate, Opp. Paper Box, Off. Mahakali Caves Road, Andheri East, Mumbai – 400093. India
P: 022-6681 4141 | info@netlabindia.com | www.netlabindia.com
Mumbai | Navi Mumbai | Ahmedabad | Vadodara | Vapi | Pune | Bangalore | Chennai | Goa | Delhi