Network Techlab (I) Pvt.Ltd. provided Palo Alto NGFW Firewall, Palo Alto Wildfire WF500 for on-premise Sand-boxing for zero-day attack and Aperture for SAAS Security & DLP solutions.
Network Techlab (I) Pvt. Ltd. Upgraded Firewalls Of A Leading Bank To Strengthen Security And Simplify Management.
Organisation
Banking Industry
Location
Mumbai
Domain
Banking Industry
Solution Offered
Palo Alto NGFW Firewall, Palo Alto Wildfire WF500 & Aperture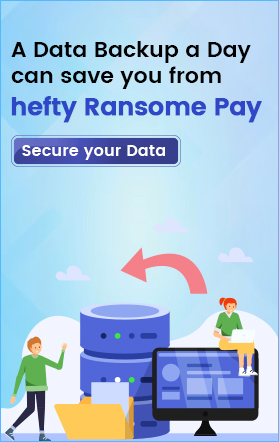 Overview
One of the Major bank which is spread across six states – Maharashtra, Goa, Gujarat, Delhi, Madhya Pradesh, and Karnataka. With a total business of over Rs.58,000 crore, 280 plus branches, and 260 ATMs.
Business Need
This bank wanted to better manage its IT security risks, as well as its compliance and audit capabilities. They wanted trusted security solutions to secure its infrastructure, applications, and data protection stack—and turned to Network Techlab (I) Pvt. Ltd.
What was the issue?
Now the Banking and financial institutions around the sector are presently facing with a swiftly developing variety and quantity of threats. The customer was using traditional UTM for Gateway on which Critical Applications like internet banking, mobile banking, ATM, etc are behind this traditional firewall with basic security with no proper visibility and reporting.
Also, they did not have any solution for a zero-day attack(ATP). The customer was using a Firewall as a proxy for internet traffic and Also utilization of Current Firewall goes high at the peak hours
What are the key areas of the complication/dilemma/issue? 
To migrate Tradition firewall with Palo Alto NGFW Key area is to make all the Important Applications like Internet banking, Mobile Banking, ATM should start working properly.
To disable Proxy from Each Users Machine, Configure Default routes in all branches MPLS Router to HO for Internet and Captive Portal for all users should work and should get User base URL Filtering policy.
Another Major point to create MPLS (p to p ) to VPN Failover and also to move internet traffic of branch users over VPN that to failover should work automatically.
Challenges
ATM communication
ATM Monitoring preview issue
Branch Users Internet access
Finance Portal issue
TAB Banking issue
Deployment
To solve ATM online issue, we checked logs on Palo Alto and found NATTing was happening on different IP so we changed NAT IP and it started working properly.
Similarly, ATM Preview issue was also due to NAT issue after changing NAT Policy it started working properly
For ATB banking we checked logs on Firewall also we did a packet capture on Palo Alto but didn't found issue due to Palo Alto then after troubleshooting we understood that the issue is coming only with company-specific JIO SIM card for others it was working and finally found it was JIO SIM card issue from Provider.
For Branch user internet IT team need to add default route but still it was not working then after troubleshooting we found ACL on MPLS router which was blocking 443 and 80 traffic as a previously only Proxy port was required, then after allowing internet started working.
Conclusion
Visibility of application users and threat
The firewall provided granular control over the traffic allowed to access the network.
Monitor and control the applications that are allowed to function on a wireless network.
It provides the means to ensure that each device is clear of malware or other risks and ensures the device is appropriate for use, according to corporate policy.

Network Techlab (I) Pvt. Ltd.
41, Sarvodaya Industrial Estate, Opp. Paper Box, Off. Mahakali Caves Road, Andheri East, Mumbai – 400093. India
P: 022-6681 4141 | info@netlabindia.com | www.netlabindia.com
Mumbai | Navi Mumbai | Ahmedabad | Vadodara | Vapi | Pune | Bangalore | Chennai | Goa | Delhi | Kolkata
Wan't to discuss your project? Contact us Today.