Network Techlab (I) Pvt. Ltd. helped  manufacturingcompany in the improvement with Backup Solutions and Robust IT Infra.
A Leading Manufacturing Company, Saved on Data Backup with No Downtime and robust IT Infra with the help of Network Techlab (I) Pvt. Ltd.'s Data Protection Solutions.
Organization:
Manufacturing Company
Location:
Gujarat, Baroda
Domain:
Manufacturing Industry
Solution Offered:
Data Backup and IT Infrastructure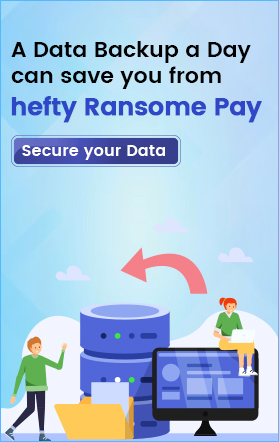 Overview: Company is established in 1995, is a premier Engineering & Consultancy firm in the Power Sector, born out of shared vision of two renowned organizations. India's largest Engineering & Construction Company , a global Consulting firm in Power industry since 1891.
Company's Design Centre is located in Knowledge City, a world class complex in Vadodara. Company has a present strength over 500 experienced professionals and has been associated with over 150 power projects in India and abroad.
Brief detail about the dilemma/complication/situation/issue?
Company was using Traditional Backup Software, where backup used to happen on 3rd party disk and then Tape
No Storage efficiency in Backup Process
No Backup DR copy placed
No Application aware restoration available
No rapid recovery of VM's available
Multiple OEM's to manage when support is needed
What are the key areas of the complication/dilemma/issue?

Traditional Backup Software doing only Backup
Need huge Backup Storage as per Retention Period
No Secondary Backup copy available
Need to recover complete VM, whenever Granular Restoration was required
High Restore Window
Support & Services.
What were the challenges faced during the resolution of the complication?
Customer was very firm about its own architecture
Was not ready to come out of tape usage
Customer was agreeing om deduplication engine (Had to do POC)
Integration with Business Application (Had to do POC)
Difficulty in showing SAN based Backup.
How was the issue/complication resolve?
Single Management console for Backup & DR
Primary copy on Disk i.e, Operational copy which would be beneficial whenever any data loss happens
Tape Backup is available for Long Term Retention
Arcserve can be used for Backup as a DR
Business continuity plan achieved wherein Data is Replicated from Primary site to DR site
Granular Restoration whenever Backup Requires
Instant VM recovery of Business Critical VM's instantly whenever Business demands
Validation and verification of Backed up Data which gives assurance to customer that data will be recovered whenever needed
Backup window 50% reduced data to SSD"S in Arcserve Backup appliance
Automatic Failure & Fail-back for DR using Application in Aware Replication
Scheduling of Backup & Policies are completely automated, no manual interaction needed
Detailed Backup Reports which would be useful for Auditing purpose.
Benefits:
Enterprise Cloud Platform
Fastest Time to Value
Real Time Analysis
One Click Upgrade
Pay as you grow model
Hardware Independent
Consolidate Architecture (Hypervisor, Compute & Storage)
High performance using Data locality
High Availability
Linear Scalability ( Without Downtime)
Support & Services
Pro Active H/W Monitoring
Easy to manager using PRISM
Services such as AFS & ABS for File & Block Services
Lower TCO with high ROI

Network Techlab (I) Pvt. Ltd.
41, Sarvodaya Industrial Estate, Opp. Paper Box, Off. Mahakali Caves Road, Andheri East, Mumbai – 400093. India
P: 022-6681 4141 | info@netlabindia.com | www.netlabindia.com
Mumbai | Navi Mumbai | Ahmedabad | Vadodara | Vapi | Pune | Bangalore | Chennai | Goa | Delhi | Kolkata
Wan't to discuss your project? Contact us Today.