Network Techlab (I) Pvt. Ltd. provided two centralized Multi-function Copier Solution to leading Logistics service provider
A Leading Logistics Service Provider Has Upgraded Their Printing Equipment's With The Help Of Network Techlab (I) Pvt. Ltd.
Location:
Bhiwandi and Goregaon
Domain:
Logistics Service Provider
Solution Offered:
Centralized High-end Multi-function Copier
Overview: 
The organization is in the business of providing high-quality Logistics services that give our customers a competitive advantage in the Indian Market. The organization is a socially responsible company. It acknowledges that it receives various benefits from society at large directly and indirectly; and realizes that it needs to in turn contribute to the welfare of the society. Such contribution would, in addition to adopting the best business and industrial practices and technologies, include actions such as behaving ethically and responsibly towards the environment, contributing to social welfare through appropriate projects and programs and helping in times of National disasters by providing succor to the needy and so on. Accordingly, organization in the past has been contributing to various social welfare activities as part of its Corporate Social Responsibility (CSR) initiatives.
The organization focuses on providing customized transportation solutions to customers through a combination of self-owned vehicles and partner transportation companies. We help our customers constantly improve their transportation networks and gain a competitive advantage by giving them the means to get products to market faster and more efficiently.
Challenges:
Previously the organization was using multiple A4 printers and its monthly printing volume was 1,00,000 due to which the printing and consumables costs were touching the sky.
Also, multiple printers used to take a lot of desk space. In addition, print monitoring such as paper wastage, document security, and unauthorized users was next to impossible.
Solution:
Following an in-depth fleet analysis, Network Techlab presented a report detailing all possible cost-savings.
Two centralized Multifunction Copier was installed which emptied the taken desk spaces. Also, the total guarantee concept was introduced including maintenance, consumables, spare parts supply and on-site service for Copiers.
We had delivered 2 iR Adv 4551 machines at Bhiwandi location and 3 iR 2525W machines at various locations in the past 3 months.
Secure Printing solution was introduced to control paper wastage, document security, and unauthorized users.
Conclusion:
70% less cost on printing
Consumable costs have decreased by 40%
Maintenance and Supply Management efficiency has increased
Downtime near to Zero
Original machine with Zero Quality compromise
No malfunctioning of Meter, Saved on Cost
Track & manage usage of copy or print in mono by setting up department ID management, save costs and prevent unnecessary prints
Control paper wastage using Secure printing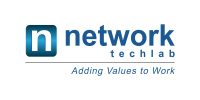 Network Techlab (I) Pvt. Ltd.
41, Sarvodaya Industrial Estate, Opp. Paper Box, Off. Mahakali Caves Road, Andheri East, Mumbai – 400093. India
P: 022-6681 4141 | info@netlabindia.com | www.netlabindia.com
Mumbai | Navi Mumbai | Ahmedabad | Vadodara | Vapi | Pune | Bangalore | Chennai | Goa | Delhi | Kolkata