Leading Software Service provider company reduced the TCO and achieves real-time analysis for their data backup and disaster recovery.
NTIPL assisted in Reduced Operation Challenges, Maintain Real-Time Analysis and One-click upgrade with no dependency on the Hardware.
Organization
Global Software Service Provider Company
Location
Mumbai
Domain
Information Technology
Solutions Offered
Veeam Backup and Replication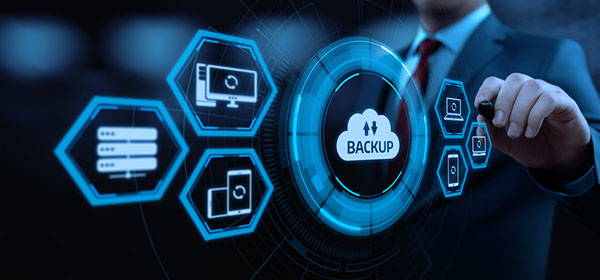 Overview:
The Company is in technology domain and a global information technology company. Leader in the Software as a Service (SAAS) application solutions, managed services and building products for law enforcement, sales, human resources, health care and other industries.
The company has been serving many clients from various industries Insurance, Manufacturing, Public Sector, Hospitality & Healthcare and Travel for delivering horizontal functional systems like Operational Analysis, Human Capital Management, Web enables Eco System, Inventory Management and Sales, Marketing Applications. All this required immense data as fuel in the backend to drive customer success.
Challenge:
Business Critical data generated from the apps was not encrypted and ever-increasing day by day as the business processes were taken to the next level. Provision of data recovery was much needed in order to secure the database for now and future. More manhours required to monitor the infra manually. In order to achieve absolute data protection, the company was needed a Robust Backup Solution for Virtual and Physical Infra loads.
Business Critical Data could not be recovered in case of any omission within the Physical/Virtual Infra. DR copy of the data was created due to the non-availability of Data Replication Architecture. Customized IT Infra monitoring was taking most of the time of the IT Team in order to maintain the maximum uptime. Quick recovery of data was not possible in case of a physical server failure at any given point.
Quick recovery of VM's was not possible, the solution proposed by Network Techlab was with a lot of features available where an agent on the Hyper V machine was required. DB level replication got delayed due to VPN connectivity we faced challenges during performing Linux BMR recovery.
Solution:
Network Techlab engaged with Company to assist them with their requirement for setting up a robust data backup recovery solution that can do granular restoration whenever required. Team NTIPL explained to them a detailed architecture and different features available with Veeam Backup & Replication. Backup deployed for VM running on the Hyper V without any agent that saved a lot of time. We perform Linux BMR we had created ISO of Source machine and booted up same on another Hardware and allowed few communication ports for DB. Primary Copy and Operational Copy were kept as it could be beneficial in case of data loss event. Business Continuity plan achieved wherein Data is Replicated from Primary site to DR site.
Validations and verification of Back up Data give assurance to customers that data will be recovered whenever needed. Detailed Backup Reports which would be useful for Auditing purposes. No manual interaction is required now thanks to the Scheduling Backup feature of Veeam to perform the automation.
Benefits Acheived:
The single Management console for Backup & DR.
Fastest Time to Value.
Real Time Analysis.
Easy to back up/restoration of Databases.
One Click Upgrade.
Pay as you grow model.
Hardware Independent.
Consolidate Architecture (Hypervisor, Compute & Storage)
Linear Scalability (Without Downtime).
Support & Services.
Lower TCO with high ROI.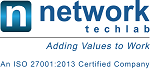 Network Techlab (I) Pvt. Ltd.
41, Sarvodaya Industrial Estate, Opp. Paper Box, Off. Mahakali Caves Road, Andheri East, Mumbai – 400093. India
P: 022-6681 4141 | info@netlabindia.com | www.netlabindia.com
Mumbai | Navi Mumbai | Ahmedabad | Vadodara | Vapi | Pune | Bangalore | Chennai | Goa | Delhi | Kolkata