Leading Project Management Company moved to HCI, Lowered the TCO and Increased Efficiency.
NTIPL assisted in deploying HCI Solution, provided with enterprise cloud storage and single console management for infra visibility
Organization
Leading Project Management Company
Location
Mumbai
Domain
Manufacturing and Oil Gas – Project Management
Solutions Offered
Nutanix HCI Solution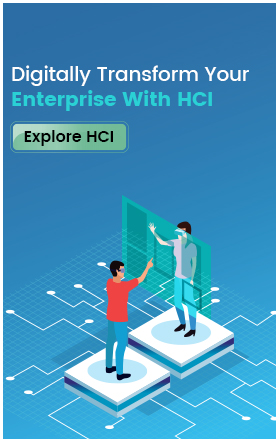 Overview:
The company was established in 1994 is an internationally reputed design and engineering consultancy organization formed by Larsen & Toubro Limited. It is a joint venture between L&T Hydrocarbon Engineering Limited, India and Chiyoda Corporation, Japan. LTC has executed several world class projects in the Oil & Gas, Refineries, Petrochemicals and Fertilizer sectors with its footprint in many countries across the globe with five decades of experience in Hydrocarbon and related fields. LTC currently has an office in Vadodara, Gujarat. The office is equipped with state of art IT facilities and a Communication setup. LTC is a name to reckon with in the Hydrocarbon Processing Industry. With vastly experienced manpower and an envious track record in the Hydrocarbons sector, LTC has unleashed its true potential to deliver high-quality services to the Refinery, Petrochemical & Oil & Gas sectors at break-neck speed.
Modern Design Engineering required the robust data infrastructure in backend to perform the with the high-end 3D Models. The company was looking for a robust data infrastructure that supports their increased data load.
Challenge:
The organization needed to provide with  applications for their customers. Current Infra setup wasn't ready to  sustain the load of their workhorse applications also, they were using traditional infrastructure that means either on physical server or 2 tier discrete Infrastructure. Whenever the company's new application gets onboard the IT team has to procure new hardware with a huge lead time, wherein the business needed to take a downtime. There was a need to find out that infrastructure bottleneck and that wasn't easy job at all. Also, there was no encryption happening on the database which was unsafe data backup practice therefore they were left with no option to use 3rd Party tools to get insights on infrastructure. In order to achieve absolute hyper converged infrastructure, the company was needed a single HCI solution to achieve a secure and reliable user experience.
The Company was using Nutanix as primary Data Backup Software and that was in isolation. Nutanix was only a single point data source, in case of failure company operations might be at risk. All their dependency was on 3rd party backup solutions to recover when data loss occurs and servers were about to get the end of life which requires a refresh. In order to enable smooth operations with the highest availability data backup options were needed. Also, there was no point to upgrade or update platforms in case of downtime to manage applications and no additional copy on any other platforms.
The company was facing issues with Recovery Point Objective (RPO) and Recovery Time Objective (RTO). These are the two most critical parameters of any server application and disaster recovery strategy. Also, application-aware backup was not part of the primary backup which might cause the downtime of the application.
Solution:
Team Network Techlab got engaged with them assisted to choose the best independent footprints of Servers in a single HCI solution which helps them to configure in such a way that it will give 99.99% high availability. There was already an inbuilt tool in Nutanix HCI that gives real-time analysis using PRISM and Proposed built-in Data Protection i.e. Image Snapshots of VM's using the Nutanix Data Protection Domain. Business Critical Applications are now available with high availability. Cascading Processors System provides higher computing power and can be manageable from one single console of PRISM. All this can be manageable with a single point of contact for support related to Hardware and Software. High performance of Data availability using data locality. Solution provided from Network Techlab has helped the organization to lower the TCO and increase efficiency.
Benefits Achieved:
Enterprise Cloud Platform
Fastest Time To Value
Real-Time Analysis
One-Click Upgrade
Pay As You Grow Model
Hardware Independency
Consolidate Architecture (Hypervisor, Compute &Storage)
High Performance using Data Locality
High Availability
Linear Scalability (Without Downtime)
Support and Services
Pro-Active Hardware Monitoring
Easy To Manage Using PRISM
Services such as AFS and ABS for file and block services
Lower TCO with high ROI.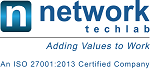 Network Techlab (I) Pvt. Ltd.
41, Sarvodaya Industrial Estate, Opp. Paper Box, Off. Mahakali Caves Road, Andheri East, Mumbai – 400093. India
P: 022-6681 4141 | info@netlabindia.com | www.netlabindia.com
Mumbai | Navi Mumbai | Ahmedabad | Vadodara | Vapi | Pune | Bangalore | Chennai | Goa | Delhi | Kolkata
Wan't to discuss your project? Contact us Today.