Leading Private Shipping Company enhances their Security Posture with AtmosSecure Managed SOC Service.
NTIPL assisted a Leading Private Shipping Company to establish a leading Security Operations Center (SOC) capability on an aggressive deployment schedule.
Organization
Leading Private Shipping Company
Location
Mumbai
Domain
Shipping Industry
Solutions Offered
Managed SOC Services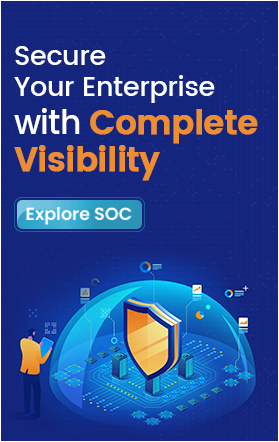 Overview:
The company is a Global Leader in the private shipping sector and has majorly two businesses i.e. Shipping and Offshore. The Company is involved in the transportation of Oil, Petroleum Products and Gas. Other Activities include exploration and production activities, through their subsidiary company.
As Company is in to shipping business, there is a number of shipping cases involved which carries an immense database of their customers, stakeholders and company legal documents. Implementing Technical and procedural measures to protect against Cyber incidents is required in every business and the Shipping business couldn't be an exception for this. The Company wanted to streamline its cybersecurity activities for better network protection, including efficient segmentation and be prepared for the cyber incidents
Challenge:
Traditional solutions and services with existing features weren't able to combat the increasing sophistication of cyber to the desired level. The Company IT team has observed that signature and calculation-based approaches are simply not sufficient to protect the infra, considering the overhead cost associated with it. Integration was also the biggest challenge, reports and manual co-relation couldn't extract the desired outcome.
The company observed that cyber defenses were being challenged by ever-increasing sophisticated cyber-attacks happening daily.  Company IT Team and Management decided to build Security Operation Center and get operational in 6 months. This needs to be backed by leading industry cyber operations centers.
Solution:
In order to improve security posture of the company immediate action was needed. Network Techlab's Cyber Security Team has observed the existing situation in the company and started working on this project. We have provided with our AtmosSecure Managed SOC Service which comprises of decades of experience of operating its own Managed Security Service Provider (MSSP) service. Along with first-hand experience on combating advanced and nation-state attackers.
AtmosSecure Managed SOC Service is powered by Advance SIEM Solutions which enhances the security posture of their organization and provides continuous monitoring for the threat surfaces based on Artificial Intelligence and Machine Learning. AtmosSecure Managed SOC Service offered by Network Techlab is a key foundation to the enforcement of the policies and made their security environment compliance-ready such as HIPAA and PCI.
NTIPL aimed and it's been achieved to provide lots of safeguards against sophisticated security threats, continuous monitoring, threat analysis, segmentation and response management. At Network Techlab we facilitate them with an AtmosSecure – Managed SOC Service that requires minimal involvement of the Tenant security team.
The company is leveraging the consistent protection and evolving security posture for long-term defense against emerging threat vectors.
Benefits Achieved:
Asset Monitoring for all Cyber Security Threats
Managed Detection and Response (MDR) defense capabilities
Real-Time Threat Analysis and Incident Alerts Mechanism.
Escalation Summary and Tracking
Best Practices and Triage/Fix Recommendations.
Ad-Hoc Reporting and Review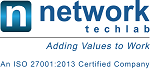 Network Techlab (I) Pvt. Ltd.
41, Sarvodaya Industrial Estate, Opp. Paper Box, Off. Mahakali Caves Road, Andheri East, Mumbai – 400093. India
P: 022-6681 4141 | info@netlabindia.com | www.netlabindia.com
Mumbai | Navi Mumbai | Ahmedabad | Vadodara | Vapi | Pune | Bangalore | Chennai | Goa | Delhi | Kolkata
Wan't to discuss your project? Contact us Today.