Leading Financial Advisory Company is using Data Protection Solution to achieved business continuity from primary site to DR site
NTIPL assisted in deploying best data backup solutions which help them to reduce the Backup Window to 50%
Organization
Leading Financial Advisory Company
Location
Mumbai
Domain
Finanacial
Solutions Offered
Arcserve Backup Solution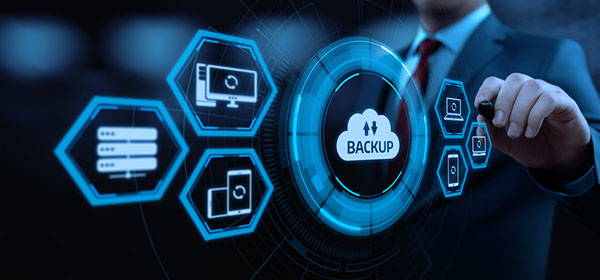 Overview:
The Company is into stockbroking and helping its customers for trading in the stock market segment. Interested customers can buy and sell stocks with the help of company from different sectors such as FMCG, Hospitality, Tech, Finance and many more. The company always aims to provide value to its stakeholders and attempt to boost the bar of "Excellence". . They handle multi-million portfolios, hundreds of trading transactions and generally creating wealth for each one of their clients every day. Doing this activity required a lot of data in the backend to build a smoother operation for their employees and customers. The company was already using primary data storage solution which needs to be backup for data protection purposes.
Challenge:
The organization was not having a backup solution for their increased data load, the company was using a standard backup solution which was used to back up the data locally. This has been done with the traditional way with no guarantee to restore the database. Also, there was no encryption happening on the database which was unsafe data backup practice. In order to achieve absolute data protection, the company was needed a robust backup solution. In order to achieve a secure and reliable user experience company needs to be using data protection solutions in business infrastructure and securing and safeguarding personal data.
The Company was using Nutanix as primary Data Backup Software and that was in isolation. Nutanix was only a single point data source, in case of failure company operations might be at risk. Also, there was no point in a data source in case of downtime on the primary data backup server. In order to enable smooth operations with the highest availability data backup options were needed. This would also help their customers in accessing digital services faster.
The company was facing issues with Recovery Point Objective (RPO) and Recovery Time Objective (RTO). These are the two most critical parameters of any data protection solution and disaster recovery strategy. Also, application-aware backup was not part of the primary backup which might cause the downtime of the application.
Solution:
As they were looking for the data backup solution, Team Network Techlab got engaged with them assisted to choose the best data backup solution which help them to reduce the Backup Window to 50%. SSD-based Arcserve does encrypted data backup on the secondary storage and also replicates the disaster recovery of the data at DR Side.
It wasn't easy to be sure about the solution which we deployed at the customer end. We explained to them the importance of redundant backup copies. Due to granular DB level restoration, RTO and RPO have decreased to 5 minutes.
Business Critical Applications are now available with high availability. Automatic failure and failback are now possible that helps in replicating application-aware backup and also recovery of the VM instantly possible. Automatic Backup Scheduling features help in the minimum human involvement and drives automation. Detailed Backup Report helps in understanding great insights and visibility in the Infra management.
Benefits Achieved:
The Single Management console for Backup & DR
Operational DB Copy would be In case of Data Loss
Tape Backup is available for long term retention
Arcserve can be used for DR Backup
Business Continuity Plan Achieved successfully wherein data is replication happens from Primary site to DR site
Granular Restoration for Data Backup is possible now
Instant VM recovery of Business Critical VM's instantly whenever business demands
Validation and verification of Backed up data which gives assurance to customers that data will be recovered whenever needed
Backup window reduced from 50% data to SSD'S in Arcserve Backup appliance.
Automatic Failure & Fail-Back for DR using the application in Aware Replication
Scheduling of Backup & Policies are completely automated, no manual interaction needed
Detailed Backup reports that can be useful for Auditing purposes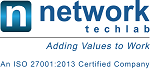 Network Techlab (I) Pvt. Ltd.
41, Sarvodaya Industrial Estate, Opp. Paper Box, Off. Mahakali Caves Road, Andheri East, Mumbai – 400093. India
P: 022-6681 4141 | info@netlabindia.com | www.netlabindia.com
Mumbai | Navi Mumbai | Ahmedabad | Vadodara | Vapi | Pune | Bangalore | Chennai | Goa | Delhi | Kolkata