India's largest paint manufacturing company enhances their remote workers users experience
Cloud Security Solution from Network Techlab helps one of the largest paint manufacturing company to secure their remote working users from vulnerability and improved on connectivity with domain.
Organization
India's Largest Paint Company
Location
Mumbai
Domain
Manufacturing
Solutions Offered

Cloud / Remote Network Security Solution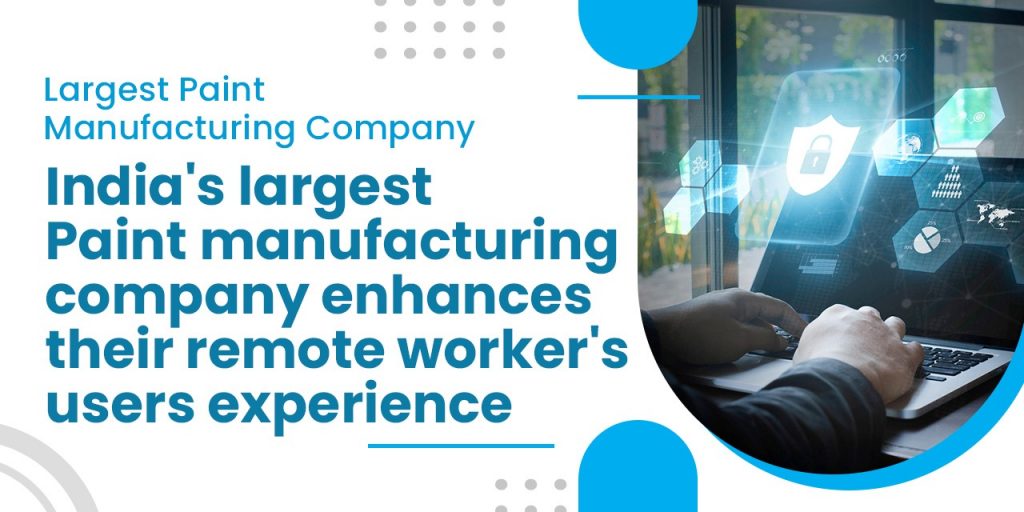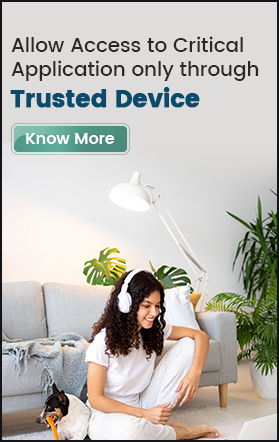 Started in 1942, Company was set up as a partnership firm by four friends who were willing to take the world's biggest & most famous paint companies operating in India at that time. Over the period of 25 years, Company has become India's leading company in the Paint Industry.
Backed with strong research and consumer focus approach, Company has been a market leader in Paints since its inception. The company provides a wide range of paints for Decorative and Industrial use and also offers Wall Coverings, Adhesives and Services under the portfolio.
The company invests heavily in the research and development as they are into the manufacturing segment and almost every year they come up with their new products which are regulated by respective authorities. They operate in five worldwide regions, including South Asia, Southeast Asia, South Pacific, Middle East, and the Caribbean. The Company markets five corporate brands and operates through its subsidiary in 10 International markets.
Challenges:

The company was facing difficulties in providing consistent security due to the adoption of a remote work environment. The company was looking for a solution to block unnecessary access to the Internet and Intranet, keeping synced systems in the domain for remote users.
The company intended to block malicious traffic and control the internet and intranet rights based on user profiles, they were looking to disallow intranet access to the non-compliant systems and users systems were out-of-domain.
Due to the out-of-sync domain of roaming systems, there were challenges for remote VPN client auto-login issue and thus had to logged in manually in the VPN agent. Most of the remote systems were out of sync domain thus there were no updates of the remote users client login. We faced challenges for remote VPN client, no auto login found so we logged in manually with the help of VPN agent.
Remote Users were not able to access VPN Apps without URL. Those who were able to access business apps through VPN login was not able to access the company file server as they were not having intranet connectivity with their previous architecture.
Solution :

Team Network Techlab, deployed a single solution for Connectivity and Security, Secured user data with feature DNS, URL Filtering and Sandboxing. The cloud-based solution saved users time and deployed with minimum involvement of the IT Team.
Provided below Solution:
Once roaming users logged into the remote VPN agent, Systems were in-sync with the domain thus latest password and domain policies were fetched on the users system automatically.
As we have provided the Cloud-based solution, there was consistent security, a unified policy to roaming users and blocked intranet access to non-compliant systems.
Due to Cloud-based solutions, the customer has the flexibility to increase the users license anytime without changing any hardware.
Benefits :

As the solution is Cloud-based there is no requirement for any hardware installation or maintenance
The solution provides all the NGFW features and capabilities like;
Application and user-based Security policy
Threat prevention includes Anti-virus, Anti-spyware, Vulnerability Protection, Anti-bot
It provides Sandboxing solution which will block zero-day threat (ATP)
It provides DNS security which blocks all malicious DNS request
It provides URL filtering which helps in blocking all unwanted websites
Once users are connected to Prisma access using the agent, all the traffic will be forwarded to the Prisma access cloud and get scanned for all the above security features.
Only the intranet traffic is been forwarded to physical DC via Prisma Access for accessing the internal application
All the internet traffic goes to internet directly from Prisma Access (No Backhauling of the traffic).
Conclusion :

After installation of the Prisma access solution and applying all the security features we saw lots of users trying to visit malicious websites and malicious DNS request which were getting blocked.
We also got the complete detailed report of the same which helped the customer to check on the end system and scan it.
With the lowest latency, roaming users are able to access the Intranet and Internet that helps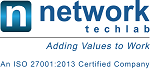 Network Techlab (I) Pvt. Ltd.
41, Sarvodaya Industrial Estate, Opp. Paper Box, Off. Mahakali Caves Road, Andheri East, Mumbai – 400093. India
P: 022-6681 4141 | info@netlabindia.com | www.netlabindia.com
Mumbai | Navi Mumbai | Ahmedabad | Vadodara | Vapi | Pune | Bangalore | Chennai | Goa | Delhi | Kolkata
Wan't to discuss your project? Contact us Today.