Global Pharmaceutical Company Adopted Next-Generation Firewall Security With Complete Visiblity
Next-Generation Firewall  Solution from Network Techlab helps one of the pharmaceutical companies to protect its network and provided complete visibility.
Organization
Global Pharmaceutical Company
Location
Mumbai
Domain
Pharmaceutical
Solutions Offered
Next-Generation Firewall Solution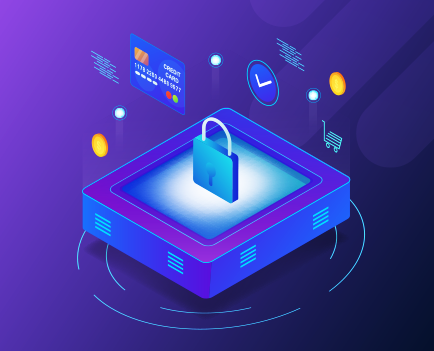 Overview:
The Company is a leading Pharmaceutical name, an American domiciled and publically traded generics and specialty pharmaceutical company. A Company with 13 locations worldwide and has more than 6000 employees working towards the betterment of patients.
The company was founded in the year 2002, has a specialty in 4 products and producing more than 225 generic Pharmacy products. The company has a manufacturing capacity of 20 billion units.
As the company is into Pharmaceutical products, the Company invests in 10% of annual turnover on Research and Development. The company has major products such as injections, orals and solid liquids, topical and transdermal. Being in the Pharmaceutical and Healthcare business and due to an extensive product portfolio, Data Protection and Intelligent Security Management is an integral objective of their IT strategy. Sensitive and Critical business data needs to be protected with the right security strategies so that they don't be a victim of the cyber breaches happening every day.
Challenges:

The Company was using traditional UTM Gateway while they use their internal applications for research and development purposes. The security team found that behind traditional security appliances they were using that was only providing basic security and there were questions on the reporting and network visibility.
Daily arising threats in the modern data era were not covered as there was no zero protection available with traditional security appliances they were using. The scalability of the existing security appliance was limited and observed high during peak hours.
While migrating from the traditional firewall to NGFW by Palalto, Key area was making all the important applications to start working properly. Disabling proxy in all branches with MPLS router to HO for the internet and captive portal for all users should work and get user base URL filtering policy. There was a need to give insights and details on new and enhanced technology like PA NGFW, how it works and its operations.
Convincing and making them understand the technical and Management team of the company was not easy, we had to give details about how NGFW is better than traditional layered security products. We mutually agreed on the showcasing actual POC of the solution for almost 30 days. Our objective was to make the security architecture against emerging threats and make the network more resistant for Cyber-attacks.
Solution:
To resolve the issues while they were using traditional security appliance, we demonstrated them the power of NGFW by placing in TAP mode and gave complete visibility across their Network.
Reports generated of all the threats, malwares and CnC Activities along with the applications traversed through their network and how they by passed their traditional firewall.
We delivered our PA500 appliance for POC in their Ahmedabad location; reinforced the security architecture from top to bottom and application based policies, with PA NGFW.
Benefits:
With Deployed Solution from Network Techlab and Team, Customer is now able to see the traffic visibility and be able to achieve below outcomes.
Transformed security approach from remediation to a prevention
Provided solutions that deliver Application-level visibility of complete Network traffic
Visibility in SaaS Application usage is possible now
Automatically blocking tens of thousands of potentially malicious files before they can enter the network
Provides real-time protection against ransomware and zero-day attacks
Improved speed and efficiency in prioritizing and responding to the security alerts
Consolidated visibility enabled into security events regardless of origin
Decreased traffic up to 25% by blocking specified regions of the world
Now more time for IT Team to focus on strategic cybersecurity and internal projects
After deployment, they revealed threats from foreign states that were never before recognized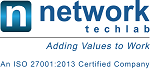 Network Techlab (I) Pvt. Ltd.
41, Sarvodaya Industrial Estate, Opp. Paper Box, Off. Mahakali Caves Road, Andheri East, Mumbai – 400093. India
P: 022-6681 4141 | info@netlabindia.com | www.netlabindia.com
Mumbai | Navi Mumbai | Ahmedabad | Vadodara | Vapi | Pune | Bangalore | Chennai | Goa | Delhi | Kolkata