Network Techlab provided comprehensive and secured Wi-Fi on-air sight; to ensure users access the internet using wireless architecture.
Network Techlab (I) Pvt. Ltd. Delivered Wireless Connectivity To One Of The Leading Hospitality And Aviation Industry To Minimize The Time Required For Manual Process And To Access Wireless Network Seamlessly
Domain
Aviation and Hospitality
Location
Mumbai
Solution Offered
Outdoor Wi-Fi on-air sight
Indoor Wi-Fi for outlets & coffee shops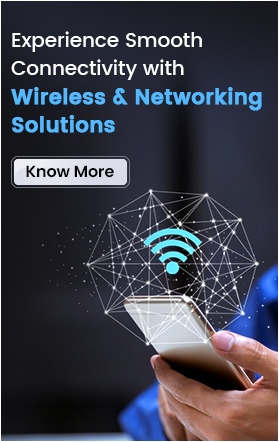 Overview 
One of the primary International Airports serving the Metropolitan area in India is the busiest airport in the country in terms of total and international passenger traffic. It was the 14th busiest airport in Asia and 29th busiest airport in the world by passenger traffic in the calendar year 2017.
What was the issue ?
The organization required seamless wireless connectivity for the customers as well as for their vendors like airline operators, to minimize the time of activities which they were doing manually like baggage scanning, flight technical checklist, etc.
What were the key areas of the issue ?
Passenger's check-in and checkout baggage process was time-consuming and was not automated. They had to load and unload the baggage from the plane and again scan it. Before the plane takes off the pilot had to fill up the checklist process which was also manual.  Passengers were unable to access wireless networks inside the plane.
What were the challenges ?
Limited working hours: Airport authority was allowing us to work in the air sight area only when there was no plane movement.
We were supposed to deploy the wireless network without hampering their existing infrastructure and seamlessly integrate with the existing wireless infrastructure.
How was the issue resolved?

Network Techlab (I) Pvt. Ltd. deployed seamless wireless outdoor AP's in the air sight area with which they were able to scan baggage information during loading and unloading from the plane.
Flight technical checklist was done via deploying the wireless network using a tablet or smartphone, which reduces the time taken in the manual process.
Benefits of the solution
Processing time reduced
Checklist was automated
Conclusion
Network Techlab (I) Pvt. Ltd. successfully deployed wireless architecture

Network Techlab (I) Pvt. Ltd.
41, Sarvodaya Industrial Estate, Opp. Paper Box, Off. Mahakali Caves Road, Andheri East, Mumbai – 400093. India
P: 022-6681 4141 | info@netlabindia.com | www.netlabindia.com
Mumbai | Navi Mumbai | Ahmedabad | Vadodara | Vapi | Pune | Bangalore | Chennai | Goa | Delhi | Kolkata
Wan't to discuss your project? Contact us Today.