Network Techlab (I) Pvt. Ltd. Provided Print Solution to Family Welfare Training & Research Centre
Family Welfare Training & Research Centre Had Replaced The Aged Printer With The Cost-saving Multi-function Device Provided By Network Techlab (I) Pvt. Ltd.
Organization:
Family Welfare Training & Research Centre
Location:
Panvel & Mumbai
Domain:
Government Ministry
Solution Offered:
Print Solution- imageRUNNER Advance Multifunction Devices
Overview: 
National Institute of Public Health Training and Research (NIPHTR) Mumbai, is the first Family Planning Training Centre, established in June 1957 under Union Ministry of Health and Family Welfare at "Parekh Hospital" Building, 332, S.V.P. Road, Khetwadi, Mumbai – 4. It is one of the Central Training Institutes (C.T.I.) conducting in-service training for Medical and Paramedical personnel in key health areas to enhance their knowledge and skills for better delivery of health care services. NIPHTR develops its training activities at a National level, keeping in pace with the changing scenario globally. Skill-based training for Sanitary Inspectors, Diabetes Educator, Home Health Aide, General Duty Assistant, First responder has been started.
Challenges:
Declining reliability of the aged Printers
Inadequate technical and service support
Inconsistent supply of toners and spare parts
Increasing need for Print/copy cost accountability
Solution: 
Canon iR 2006N
Canon's Premium Partner- Network Techlab presented a report detailing all possible cost-savings.
Advance Multifunction Copier was replaced by the aged printers which emptied the space taken as compared to the previous setup. Total Guarantee concept was introduced including maintenance, consumables and spare parts supply and on-site service for Multifunction Machines.
Conclusion:
Significant cost savings on print & copy.
An experienced and responsive technical support team is always on standby to handle maintenance and troubleshooting.
Apart from significant cost savings, the implementation has empowered management to better control and manage print and copy costs.
Reliable fleet of MFDs (Multifunction Devices) improved.
Efficient technical support.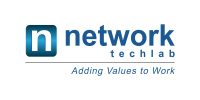 Network Techlab (I) Pvt. Ltd.
41, Sarvodaya Industrial Estate, Opp. Paper Box, Off. Mahakali Caves Road, Andheri East, Mumbai – 400093. India
P: 022-6681 4141 | info@netlabindia.com | www.netlabindia.com
Mumbai | Navi Mumbai | Ahmedabad | Vadodara | Vapi | Pune | Bangalore | Chennai | Goa | Delhi