NTIPL's Panel of Experts successfully installed 125kW of Solar Panels at 15000 Sq. Ft. in Daman.
Network Techlab (I) Pvt. Ltd. Assisted One of the Top Manufacturing OEM in Daman with the Solar Energy Solutions
Organization:
Manufacturer
Location:
Bhimpore, Daman
Domain:
Manufacturing
Solution Offered:
Solar Energy Solutions
Overview:
This organization started its operations in 1958 as manufacturing the first Indian Door Seal and Window Channel, fitted as OEM on the first car manufactured in India. Since then they have grown from strength to strength, by remaining committed to delivering high-quality products by constantly adopting the latest techniques by new production technologies. Over the years, they have maintained their Quality & Brand Leadership with leading Indian OEM's and supplies its ever-expanding range of products of natural rubber, synthetic rubber, PVC, PVC-Nitrile, and TPE extruded sealing profiles to more than 25 OEM locations all over India from its 2 manufacturing locations in Mumbai & Daman.
Customer Challenges:
Gujarat State Government holds a mandate to have a 5% solar power consumption out of the total power consumption by installing solar panels. We took this opportunity and did the preliminaries to develop the solution.
Our Challenges:
Due to the competitive market, the customer had various options that included local and low-cost products made in China.
Solutions:
Even though we had no greater references for these projects installed in Gujarat, we were able to convince the client with appropriate and suitable solutions. We installed 125 kW of Solar panel at the client location.
Conclusion:
This facility will provide the client with an opportunity to utilize 100 percent of its electricity from clean energy.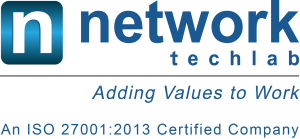 Network Techlab (I) Pvt. Ltd.
41, Sarvodaya Industrial Estate, Opp. Paper Box, Off. Mahakali Caves Road, Andheri East, Mumbai – 400093. India
P: 022-6681 4141 | info@netlabindia.com | www.netlabindia.com
Mumbai | Navi Mumbai | Ahmedabad | Vadodara | Vapi | Pune | Bangalore | Chennai | Goa | Delhi