90% electricity expenses were reduced at our warehouse located in Mumbai.
We effectively reduced the electricity bill of our own warehouse up to 90%.
Organization –
Our Warehouse
Location –
Mumbai
Domain –
Information technology and power
Solution Offered –
Solar power systems
We installed solar power systems at our warehouse which effectively reduced our electricity bills.
Challenges –
We were facing a spike in electricity expenses at our warehouse which is based in Mumbai. If this continued for a long period of time, then it would have become a financial burden for us.
Why Innovation was required
We installed on grid solar power systems on the roof or our warehouse which is located in Mumbai, which reduced our electricity consumption by 90% for the first month and after that our electricity expenses were reduced to 0. In fact, we generated extra units of electricity which we were able to sell in exchange for monetary gains. Hence, it was a win-win situation for us.
Benefits:
Reduced Electricity expenses
Low maintenance
Increased Monetary gains
Conclusion –
In short, we here at Network Techlab India Pvt. Ltd. provide all types of solar power systems and also undertake installation as well as Annual Maintenance Contracts for the same. If you have any query or would like to request a demo for any of our services, feel free to connect with us.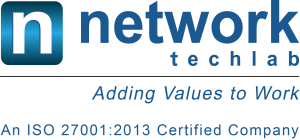 Network Techlab (I) Pvt. Ltd.
41, Sarvodaya Industrial Estate, Opp. Paper Box, Off. Mahakali Caves Road, Andheri East, Mumbai – 400093. India
P: 022-6681 4141 | info@netlabindia.com | www.netlabindia.com
Mumbai | Navi Mumbai | Ahmedabad | Vadodara | Vapi | Pune | Bangalore | Chennai | Goa | Delhi
Wan't to discuss your project? Contact us Today.