NTIPL has offered 3 – 400KVA UPS solutions to Sterlite Technologies Limited at Silvassa primarily considering their current working conditions and operations which has derived excellent services.
NTIPL helps Sterlite Technologies to reduce downtime with efficient UPS Solutions
Overview
Sterlite Technologies Ltd is a Digital Technology company and manufactures optical fiber cables (OFC) in India. The company is specialized in optical fiber and cables, hyper-scale network design, and deployment and network software. The Company is highly service-oriented with their proficient approach to cater their wide range of clients.
Challenges
The company was facing challenges due to increasing in demand for their wide range of products and services from consumers. Increased demand has been developed operational challenges due to which they were looking for the power backup and efficiency solutions from various service providers. These solutions been expected primarily on the basis of two aspects – pricing and durable usage. The Company approached us for the same. At Network Techlab we provide systematic, customizable and serviceable solutions to our customers. Our approach was to solve their challenge they were facing. Also considering with the price factor, we have been successfully completed with their request and installed 3 Nos. – 400KVA UPS with 435 Batteries on the set of 5 tier racks.
The solution offered to them
Customer had a requirement of 3 Nos. – 400KVA UPS but solutions was needed without wired connection between tiers on the battery rack.
Hence Team Network Techlab has provided the organization with a solution of Busbar electric stripes. These are highly efficient stripes or bar, typically housed inside switch gears, panel boards, and busway enclosures for high current power distribution.
We have provided them with 3 Nos.-400 KVA Delta UPS each with 145 batteries; total of 435 batteries have been installed. Each battery set has 5 tiers of rack and batteries are connected in series in the tier and thus the connection between the tiers. This has been done using Busbar which are covered with acrylic sheet to avoid any physical contact. Now,
The organization is highly enhanced on their power backup setting and satisfied with the prompt solutions, we have offered them.
Conclusion
NTIPL has assisted Sterlite Technologies with suitable & power-saving UPS solutions as they were facing excessive power outage in their organization. Exclusive installation of UPS at the client place by NTIPL, Company's power condition is now highly precise with the help of our excellent solutions installed; also they are looking forward for having strong future prospects with NTIPL.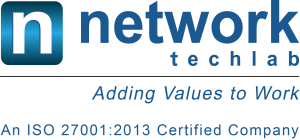 Network Techlab (I) Pvt. Ltd.
41, Sarvodaya Industrial Estate, Opp. Paper Box, Off. Mahakali Caves Road, Andheri East, Mumbai – 400093. India
P: 022-6681 4141 | info@netlabindia.com | www.netlabindia.com
Mumbai | Navi Mumbai | Ahmedabad | Vadodara | Vapi | Pune | Bangalore | Chennai | Goa | Delhi