Network Techlab (I) Pvt. Ltd. helped an Architectural Designing Organization to effectively light up a large area of their organization.
Network Techlab (I) Pvt. Ltd. enabled a major architectural designer in the industry illuminate a large area of their office premises.
Organization –
Consultancy services
Location –
Mumbai
Domain –
Engineering consultants
Solution Offered –
High Mast Pole, Pole Light, Cables
Overview – 
A leading architectural designing company required High Mast Poles along with LED lights to shed light on a large surface area. Along with that they also required extensive cables to supply power to the above mentioned high mast pole and LED Lights.
Challenges –
Our Esteemed client who is a leader in the architectural design industry faced major issues with a dimly lit area in the premises of their organization which they wanted to light up. Hence they required LED lights with high luminosity and energy efficiency, which would also help conserve energy and save up a lot of cost.
Why Innovation was required
Network Techlab provided the best-in-class High Mast Poles with all the related accessories with zero generation defect assurance. The material of poles is corrosion-resistant and sturdy in structure which ensures durability. Moreover the LED lights that go along with the High Mast poles are highly energy efficient in nature, just as our client needed. We also provided them with extensive connecting cables so that our esteemed client could provide power supply to the high mast pole and the LED lights without any hassle.
Benefits –
Mentioned below are some of the benefits of High Mast Poles:
Smooth finish paint coating.
Corrosion-resistant
Rugged, sturdy and durable in structure
High grade galvanized steel
Heat resistance
Abrasion resistance
Following are the benefits of LED Lights of the pole:
High Luminosity
High Energy efficiency rating
Low maintenance
High Life Expectancy
Conclusion –
Network Techlab (I) Pvt Ltd delivered highly luminous LED Lights along with high mast poles and connecting cables to an established architectural designing company based in Mumbai effectively enabling them to light up a major dim lit area along with conserving energy and cutting maintenance costs.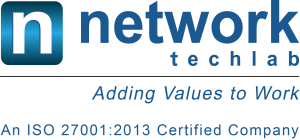 Network Techlab (I) Pvt. Ltd.
41, Sarvodaya Industrial Estate, Opp. Paper Box, Off. Mahakali Caves Road, Andheri East, Mumbai – 400093. India
P: 022-6681 4141 | info@netlabindia.com | www.netlabindia.com
Mumbai | Navi Mumbai | Ahmedabad | Vadodara | Vapi | Pune | Bangalore | Chennai | Goa | Delhi