We have successfully catered to one of the leading bank with Environet software & Geist iPDU system for making excellent working system in their Data centre.
Network Techlab has undertaken the project of One of the leading Bank in India by deploying over Data centre software & iPDU for project monitoring & conventional analysis.
Organization:
One of the leading Bank in India
Location:
Belapur CBD, Kharghar & Nagpur
Domain:
Banking & Financial Services
Solution Offered:
Environet Software (3 nos) & Geist iPDU (190 nos)
The Leading Bank of India is India's largest & central bank and a regulatory body which is responsible for the issue and supply of the Indian rupee and the regulation of the Indian banking system. It also manages the country's main payment systems and works to promote its economic development.
Due to advanced & multiple sector approachment, the leading bank has a high concentration in depository & loans & advances sectors, thus having the largest data centres for a complete vertical management. Since monitoring is required at an extreme level & proper implementation,, bank asked us to deploy over a suitable yet optimizing software that can enhance monitoring & we delivered with Environet Software & Geist iPDU to them.
Challenges –
Following are the consequences that has been effected the project under working –
Improper cabling.
Excess customization was required.
Data received from converter was mismatched & improper in nature.
Existing devices were not supported to software.
Making client understand about the technical term was a major concern.
Why Innovation was required / Solutions offered –
iPDUs & similar Environet Software are the best choice to reduce cost, increase availability, provide energy efficiency, and manage existing capacity. Environet on other hand examine & execute in an effective way giving the output of all devices connected to them.
Conclusion –
We made this project successful on the basis of the following indications-
Asset or Inventory management.
PUE management & monitoring.
Provided ticketing software for auto call logging.
Provided Environet software to monitor all respective devices.
Deployed the iPDU for their rack level power utilization.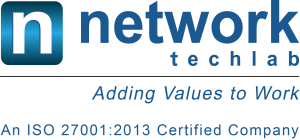 Network Techlab (I) Pvt. Ltd.
41, Sarvodaya Industrial Estate, Opp. Paper Box, Off. Mahakali Caves Road, Andheri East, Mumbai – 400093. India
P: 022-6681 4141 | info@netlabindia.com | www.netlabindia.com
Mumbai | Navi Mumbai | Ahmedabad | Vadodara | Vapi | Pune | Bangalore | Chennai | Goa | Delhi
Wan't to discuss your project? Contact us Today.