Assisted Sony India with the solution of tuning panel for keeping their Power factor defined for smoorth working of electrical components.
Network Techlab has deployed fine tuning panel of 32 A, which has made their power factor stable and began working precisely ensuring a complete energy routine management
Organization:
Sony India Pvt. Ltd
Location:
Andheri East, Mumbai – 59.
Domain:
Commercial
Solution Offered:
Fine tunning with 32 A ultra fine tuning panel
Overview –
Sony India is one of the most recognized consumer electronics brand in the country, with a reputation for new age technology, digital concepts and excellent after sales service. In India, Sony has its footprint across all major towns and cities in the country.
Being one of the most known name in the market for technological solutions and services, Sony India is often loaded with bunch of new projects and solutions that raise new opportunities in the market. To maintain the electrical units and components with marginal operational cost & maintain a stable power factor, Sony India expressed an inquiry to us for a robust solution of tuning panel & we diligently delivered to them for long running in the Organization.
Challenges –
Power factor was wrong due to inadequate electric supply which led to excess consumption of energy & thus resulted into excessive costing & lack of power control.
Motors used in the Organization has caused the low power factor. Even the Transformers being used in the system has caused bad impact on electricity unit.
Why Innovation was required / Solutions offered –
Power factor correction is an ideal & fundamental way to reduce the load & burden on a power supply of an electrical unit. If any organization has lower or higher power factor still that Organization has to pay the penalty. Hence power factor has to be of unity level in order to eliminate such silos.
Conclusion –
After Implementation the power factor will be 0.843 lagging and reduce penalty by 17055.33
Improved efficiency & reduction in power demand, hence reduction in load.
Facilitate reduction in system loss & also the capital cost.
Huge saving on their electricity bills.
Transmission & distribution has started working stable & longer.
Reduce carbon emission in the Organization.
Facilitated an ideal amount of way for energy saving & consumption at an adequate level.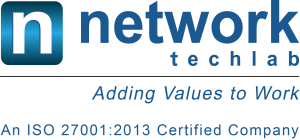 Network Techlab (I) Pvt. Ltd.
41, Sarvodaya Industrial Estate, Opp. Paper Box, Off. Mahakali Caves Road, Andheri East, Mumbai – 400093. India
P: 022-6681 4141 | info@netlabindia.com | www.netlabindia.com
Mumbai | Navi Mumbai | Ahmedabad | Vadodara | Vapi | Pune | Bangalore | Chennai | Goa | Delhi
Wan't to discuss your project? Contact us Today.