Network Techlab Assisted the Media Companyto Save on their infra space with Power and Backup Solutions.
Network Techlab (I) Pvt. Ltd. Designed the Power and Energy Saving solution with lithium-ion batteries and rack-mountable UPS in the Media Company and Thus Saved on their Infra Space
Organization:
Media Industry
Location:
Mumbai, India
Domain:
Entertainment
Solution Offered:
Power Conditioning and Backup Solutions
Overview:
This entertainment company is an independent firm committed to connect India and Europe. They have partnered with Indian and European governments, associations, companies, and think-tanks to facilitate trade and investments in both countries. They basically assist their clients in doing business and creating new opportunities by organizing India meets Europe events, Business Delegation Visits, Intercultural Management Training, and Market Research & Development.
Challenge:
There were two challenges to handle while providing the power conditioning and backup solution to the customer:
Designing the solution as per the customer requirement
Availability of the material (Since Lithium-Ion batteries are needed to be preordered and the customer required the product on an urgent basis and within a short time)
Solutions:
Even though we didn't have a lot of time to design the project, our think tanks did a tremendous job in coordination with the customer had provided them with a remarkable solution both to save on their energy and save on their infrastructure space. NTIPL kept its name as a top simplified technology solution provider and helped the customer with 36V/20AH Lithium-Ion 1 kVA GXT RT UPS.
Conclusion:
The customer was very delighted on providing the UPS and Battery solution within a very span of time and with the below-delivered advantages:
The installed Lithium batteries charge at nearly 100% efficiency, compared to the 85% efficiency of most lead-acid batteries
It reduces UPS footprint and weight to allow for a more effective, flexible use of space
Delivered reduced cooling capacity
Increased energy storage availability and ability to predict UPS failures
Extended UPS life and reduced maintenance overhead.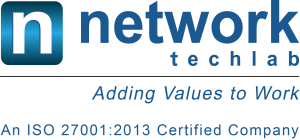 Network Techlab (I) Pvt. Ltd.
41, Sarvodaya Industrial Estate, Opp. Paper Box, Off. Mahakali Caves Road, Andheri East, Mumbai – 400093. India
P: 022-6681 4141 | info@netlabindia.com | www.netlabindia.com
Mumbai | Navi Mumbai | Ahmedabad | Vadodara | Vapi | Pune | Bangalore | Chennai | Goa | Delhi