Network Techlab (I) Pvt Ltd replaced all the conventional lighting systems of a reputed IT park with various types of highly efficient LED lights.
Highly energy efficient and low maintenance LED Lightings
Organization –
Reliance IT Park
Location –
Ghansoli
Domain –
Information Technology
Solution Offered –
Panel Lights, Down Lights, Linear Lights
One of the major IT parks based in Mumbai faced issues with existing conventional lighting in their premises and hence, NTIPL delivered LED lights which require very little to zero maintenance helping them resolve their issue.
Challenges –
The client wanted to replace all the conventional lighting installed on the premises of their organization with lights that would conserve energy and would have a high life expectancy, resulting in cost reduction of their yearly electricity expenses and at the same time they wanted the LED lights to be very low maintenance.
Why Innovation was required
NTIPL delivered panel lights (2×2), down lights (15 ,18 and 12 watts),  linear lights and Texon fitting suspended lights (18w,36w) that conserve energy. The panel lights we offered have a very small carbon footprint and are low maintenance. The lights are highly energy efficient and consume up to 40-70% less power. They have a life expectancy of 30,000 consuming hours and are also tolerant of random and repetitive On/Off switching cycles. The lights that NTIPL delivered have a very high luminous output of 105 to 120 Lumens satisfying our esteemed client's every requirement.
Conclusion –
Network Techlab (I) Pvt Ltd delivered LED lights along with customer satisfaction to an established information technology park based in Mumbai effectively optimizing the organization's power consumption and helping them conserve energy.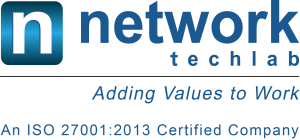 Network Techlab (I) Pvt. Ltd.
41, Sarvodaya Industrial Estate, Opp. Paper Box, Off. Mahakali Caves Road, Andheri East, Mumbai – 400093. India
P: 022-6681 4141 | info@netlabindia.com | www.netlabindia.com
Mumbai | Navi Mumbai | Ahmedabad | Vadodara | Vapi | Pune | Bangalore | Chennai | Goa | Delhi
Wan't to discuss your project? Contact us Today.