Network Techlab (I) Pvt. Ltd. Helped a healthcare organisation to reduce downtime and enabled them to attain better power quality.
Network Techlab (I) Pvt. Ltd. Assisted One of the Leading Healthcare Company to Overcome Their Electrical Energy Issues Which Was Causing Disruptions in Their Day To Day Activities by Providing Them with Energy Efficient Solutions.
Domain
Healthcare Industry
Location
Navi Mumbai
Solutions Offered
Energy Efficiency Solutions
Overview
The organization is India's first and most advanced Totally Automated Laboratory having its strong presence in more than 2000 cities/towns in India and internationally. It is India's first fully automated diagnostic laboratory with a focus on providing quality at affordable costs to laboratories and hospitals in India and other countries. IT operates with a Centralized Processing Laboratory (CPL) in Mumbai – India for esoteric tests; and Regional Processing Laboratory in major metro cities of India and other parts of Asia. With a belief that 'Quality' is the heart of any intelligent management, it has became one of the first Indian diagnostic laboratories to obtain internationally renowned quality accreditations like ISO 9001-2000 rating as early as 2001, which is now escalated to ISO 9001:2008; NABL (National Accreditation Board for Testing and Calibration Laboratories) in 2005 and CAP (College of American Pathologists)
Challenges:
The organization uses very expensive equipment for testing of medicines. During the process of testing, they were facing many technical issues that occur in equipment, such as failure of cards, improper functioning of equipment, frequent failure of electronic PCB's for unknown reasons, frequent tripping of breakers resulting into interruption in the process.
Solutions:
NTIPL worked closely with the electrical team of the organization to understand the current issues during the activity. The team understood the typical power problems causing such failure. After analyzing the whole report, NTIPL helped them giving suggestions to overcome such failures which includes a harmonic filter for harmonic mitigation, TVSS for transients suppression, also APFC installation to improve the power factor which plays important role in electrical power.
Benefits after Implementation:
The client achieved benefits such as savings in KVA, savings in Transformer losses (KW), stopped frequent & spurious tripping of MCCBs, due to improvement in power quality, the electronic control systems and logics are well protected.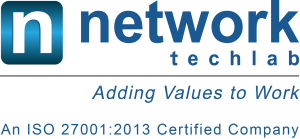 Network Techlab (I) Pvt. Ltd.
41, Sarvodaya Industrial Estate, Opp. Paper Box, Off. Mahakali Caves Road, Andheri East, Mumbai – 400093. India
P: 022-6681 4141 | info@netlabindia.com | www.netlabindia.com
Mumbai | Navi Mumbai | Ahmedabad | Vadodara | Vapi | Pune | Bangalore | Chennai | Goa | Delhi | Kolkata