NTIPL's offered 3KVA UPS with 30 minutes backup & Lithium-ion battery to Axis Bank which has improved their Electricity consumption.
Network Techlab (I) Pvt. Ltd. enhanced Electricity consumption of Axis Bank by reducing their electricity cost by providing UPS and Lithium-ion Battery.
Overview:
Axis Bank is the third largest private sector bank in India. The Bank offers entire spectrum of Financial Services to customer segments covering Large and Mid-Corporates, MSME, Agriculture and Retail Businesses.
Axis Bank is one of the first new generation private sector banks to have begun operations in 1994. The Bank was promoted in 1993, jointly by Specified Undertaking of Unit Trust of India (SUUTI) (then known as Unit Trust of India), Life Insurance Corporation of India (LIC), General Insurance Corporation of India (GIC), National Insurance Company Ltd., The New India Assurance Company Ltd., The Oriental Insurance Company Ltd. and United India Insurance Company Ltd.
The shareholding of Unit Trust of India was subsequently transferred to SUUTI, an entity established in 2003.
Challenges:
Earlier the clients were using local 3KVA UPS along with the 65Ah battery, the client wanted to:
Reduce the Electricity bill
Reduce the Battery charging time
Wanted to save space on site
Promote Green Energy Solution
Proposed Solution:
NTIPL provided 3KVA UPS with 30 minutes backup and Lithium-ion battery, a solution to reduce the overall electricity consumption cost of client and helped them save upto 158.69 % along with 5 years of warranty period.
Benefits:
Lesser Electricity Consumption
Longer warranty & usable period
More Shelf Life over VRLA
More compact
Saves DG consumption and battery life
Easy to install and less foot print
Longer life cycle of UPS in Lithium
Technical Specifications:
Charge- discharge of 3000 life cycle
Fully charge with-in 4 hours
7-10 years of life span
Per month Consumption 47.52 KW
Conclusion:
With proper implementation of the UPS and Battery solutions, their electricity bill was reduced along with the issue of power outage. They are now well versed with electricity power for smooth functioning, with the help of solution provided by NTIPL.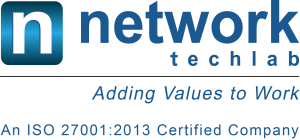 Network Techlab (I) Pvt. Ltd.
41, Sarvodaya Industrial Estate, Opp. Paper Box, Off. Mahakali Caves Road, Andheri East, Mumbai – 400093. India
P: 022-6681 4141 | info@netlabindia.com | www.netlabindia.com
Mumbai | Navi Mumbai | Ahmedabad | Vadodara | Vapi | Pune | Bangalore | Chennai | Goa | Delhi