Network Techlab (I) Pvt Ltd, completed energy efficient Data Center Co-location facility for one of the Leading Stock Exchange of India.
India's leading stock exchange organization successfully builds their COLO Data Center facility in the challenging time conditions.
Organization:
One of the Leading Finance Organization /  Stock Exchange in India
Location:
Bandra Kurla Complex, Mumbai
Domain:
Securities Market
Solution Offered:
Data Center comprising of 130 Racks
Overview:
India's leading stock exchange organization situated at BKC Mumbai, engaged in services of securities and stock market trading. Being to Stock Exchange domain agility was extremely important for extreme working conditions. Stabilized Energy and Scalable Compute Power was crucial part for the India's biggest stock exchange. The company was looking for the extremely robust Data Center Infrastructure that can stabilize the energy and provide proactive performance.
Challenges:
As the Covid 19 pandemic has breakdown all the service sectors throughout the world, every commercial sector has been highly influenced. Due to challenging times and enormous effects on the global economy, many organizations have changed their working criteria and scenarios. All this has a severe impact on the service industry and maintaining supply was challenging at that time. Considering dignity of the  their energy consumption in the Business was the main factor. NTIPL started their work just after receiving the project within Covid 19 stipulations and regulations. Knowing the fact about the deadline and project completion, availability and delivery of all the stock and materials was the main challenging problem as the company itself is a big firm with annual turnover of 30000 lakhs and has a huge compound of infrastructure  about 8000 sq. ft. Man force availability with utmost resources was the most concerned thing about this working project. However, with excellent coordination, understanding about scenarios, making work bifurcated among engineers, managers, sales executive, project installation and placement of Data center became more viable and feasible.
Why innovation was required?
The leading stock exchange were looking out for the solutions which can enhances their vast working activities and to execute them properly with systematic technological tools & equipment. Thus, with dual coordination, we have been subsequently provided the solution that would meet the requirements with latest technologies and can fulfil the energy efficiency solutions.
Conclusion:
Organization is highly impressed with the quick and affirmative work being designed and installed by NTIPL Data center team within the stipulated time. They have felicitated NTIPL for quick and responsive coordination of the work. For the Co-location Data Center the above mentioned systems were Installed and Commissioned at site within the given time period of 60 days without causing any delay or casualties during the COVID-19 lockdown period. Having said that, organization will be also looking with us for more future prospects.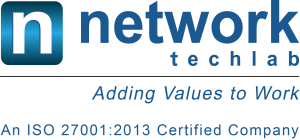 Network Techlab (I) Pvt. Ltd.
41, Sarvodaya Industrial Estate, Opp. Paper Box, Off. Mahakali Caves Road, Andheri East, Mumbai – 400093. India
P: 022-6681 4141 | info@netlabindia.com | www.netlabindia.com
Mumbai | Navi Mumbai | Ahmedabad | Vadodara | Vapi | Pune | Bangalore | Chennai | Goa | Delhi