NTIPL Successfully completed the Thermal Management Project in one of the largest private sector bank in India
Network Techlab's Assisted A Banking Company With Precision Air Conditioning For Saving On Their Cost, Data Center Infrastructure And Power Consumption
Organization:
Banking Company
Location:
Mumbai, India
Domain:
BFSI
Solution Offered:
Thermal Management Solution (PAC), Raised Flooring.
Project Overview: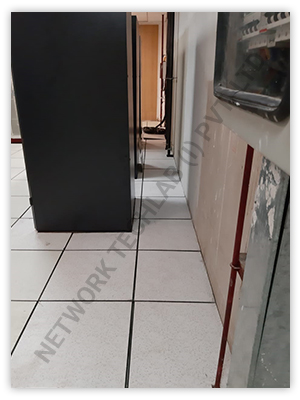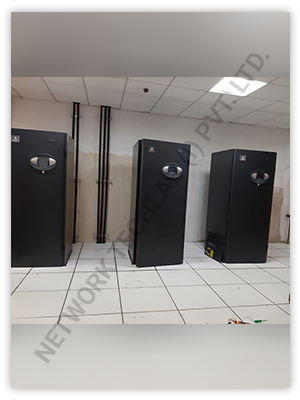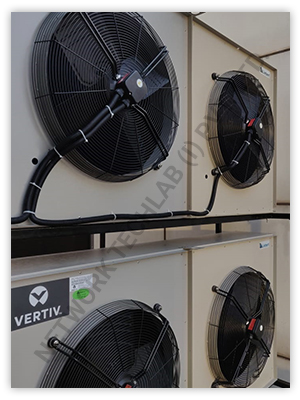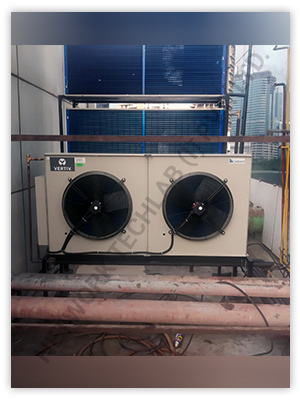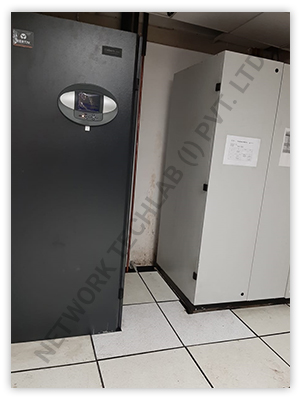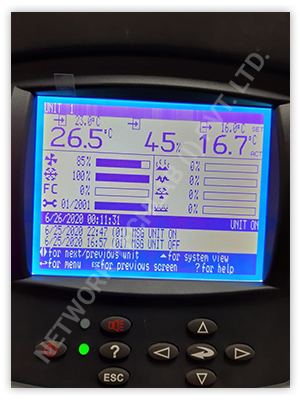 Overview:
This banking company is the third-largest private sector bank in India. The Bank offers the entire spectrum of financial services to customer segments covering Large and Mid-Corporates, MSME, Agriculture and Retail Businesses.
The Bank has a large footprint of 4,528 domestic branches (including extension counters) with 12,044 ATMs & 5,433 cash recyclers spread across the country. The overseas operations of the Bank are spread over eleven international offices with branches at Singapore, Hong Kong, Dubai (at the DIFC), Colombo, Shanghai and Gift City-IBU; representative offices at Dhaka, Dubai, Abu Dhabi, Sharjah and an overseas subsidiary at London, UK. The international offices focus on corporate lending, Trade Finance, Syndication, Investment Banking and Liability Businesses.
Requirement:
This banking company has a huge infrastructure and that had generated a requirement of optimizing their cost and thus saving on their power consumption and infrastructure. Below are some of the major requirements and the challenges this Bank was facing:
The larger room was increasing both the CAPEX and OPEX for a conventional Legacy Data Center's Cooling Factor
Involvement of multiple vendors, multiple coordination & thereby increasing project timeline
Solutions:
NTIPL approached this Banking Company with a dynamic Thermal Management System that included Precision Air Conditioning, Raised Flooring. Considering the fact of saving on their power, providing their Data Center with precise cooling and saving on immediate CAPEX helped us to convince them.
Conclusion:
Our Cooling Unit with modular and scalable concept helped to save their allotted CAPEX & Space.
These cooling units are with Digital Scroll Compressors and will modulate capacity as per the actual load.
Modulating EC fans will ensure huge power savings at partial load.
NTIPL successfully completed the following project during the COVID-19 Pandemic, to meet the customer's timeline.
We have replaced the oversized capacity (5 Nos.) units which were 10 years old along with the latest technology modulating (3 Nos.) PAC Units for better efficiency and savings.
The newly installed units are along with a smaller footprint (900 x 900mm) as compared to the previous machine (1400 x 800 mm).
The newly installed PDX machine comes along with PID based microprocessor controller, lead-lag feature, Alarms Records, as compared to previous conventional On/Off type controller.
Considering the huge ROI fetched from the PAC Solution, the customer was extremely satisfied.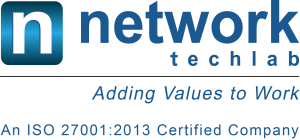 Network Techlab (I) Pvt. Ltd.
41, Sarvodaya Industrial Estate, Opp. Paper Box, Off. Mahakali Caves Road, Andheri East, Mumbai – 400093. India
P: 022-6681 4141 | info@netlabindia.com | www.netlabindia.com
Mumbai | Navi Mumbai | Ahmedabad | Vadodara | Vapi | Pune | Bangalore | Chennai | Goa | Delhi
Wan't to discuss your project? Contact us Today.