Global Private Cybersecurity company relocated their IT infra with zero damage mission.
Network Techlab delivered timely execution of IT Infra relocation to the new facility, optimized performance and easy management.
Organization:
Cyber Security Company
Location:
Mumbai
Domain:
Software
Solution Offered:
Data Center Relocation Service
Overview:
Our customer is the world's largest privately-owned cybersecurity company operated in 200 countries. The company provides deep threat intelligence and security expertise for constantly transforming innovative security challenges and protecting businesses, governments and home consumers worldwide. The company wanted to relocate its IT infrastructure from one location to the other location for optimized results and better infra management.
Challenges:
Relocating delicate IT Equipment such as Data Server, Racks, Cables and every tiny small thing isn't easy. Packaging & un-mounting racks with cable connectivity at one location, Un-packaging at other locations and setting up again to provide optimized performance. This job is of major relocation of IT Hardware, needed to be done considering potential risk and complications involved in this also keeping Going Live date in the mind. Sourcing the best colocation facility and finding a practical way to relocate delicate IT hardware was a challenging job for our team.
Solution:
There are so many tiny parts that were moving out to new infra facility and company was looking for a Trusted Technology Partner. Our extensive service portfolio, expertise in data center management has led us into this project and we got engaged with the company. Network Techlab became involved with the company and offered solutions that meet their requirements. All IT equipment was properly packed to guarantee that it was not damaged during the move. Packaging and relocating sensitive equipment such as servers were handled by our best-skilled team from Structure Cabling and Project implementation team.
Benefits:
IT Equipment was relocated with minimal disruption to their business.
Relocated IT Hardware and perfectly integrated at new facility
IT Infra relocation with zero equipment damage.
Optimized Performance and Timely Delivery of the IT equipment.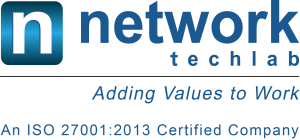 Network Techlab (I) Pvt. Ltd.
41, Sarvodaya Industrial Estate, Opp. Paper Box, Off. Mahakali Caves Road, Andheri East, Mumbai – 400093. India
P: 022-6681 4141 | info@netlabindia.com | www.netlabindia.com
Mumbai | Navi Mumbai | Ahmedabad | Vadodara | Vapi | Pune | Bangalore | Chennai | Goa | Delhi
Wan't to discuss your project? Contact us Today.