Network Techlab (I) Pvt Ltd provided highly competent cooling systems to one of the leading speciality applications manufacturers enabling them to carry out their day-to-day business operations effectively.
Effective cooling systems perfect for all kinds of data center
Organization:
Fine Organic Industries Limited
Location:
Panvel, Raigad.
Domain:
Specialty Applications Manufacturer
Solution Offered:
Small Room Cooling Solutions With Short Piping
One of the top speciality applications manufacturers that deal in the production of plastics, rubber, cosmetics and many other verticals faced major heating issues in their data centers. Hence, highly efficient small room cooling systems were deployed by NTIPL at helping them keep their data centers at optimal temperature.
Challenges –
There usually are a lot of challenges when it comes to effectively cooling down a data center but the toughest challenge was completing the cooling piping of that data center. Distance from the indoor unit & outdoor unit was exceeding the standard length for piping by a couple of meters.  The length of the pipeline is inversely proportional to the cooling provided. This means cooling decreases as the length of the pipeline increases. Another drawback is that cabinet cooling is not possible when the length of the piping exceeds 22 meters.
Why Innovation was required / Solutions offered –
Our expert team had to assist our client to find a short alternate route for the piping so that it falls within the standard piping length to maintain consistent cooling and humidity. The entire floor plan had to be analyzed and an alternate piping route of 22 meters was devised and successfully implemented enabling effective cooling and optimal and smooth functioning of our client's data center.
Benefits of NTIPL's SRC –
NTIPL's small room cooling systems keep data centers functioning at an optimal temperature which is necessary for data centers to function efficiently. They also help maintain desired humidity level which also plays a crucial role in keeping data centers up and running all year round, 24×7. In brief, Small room cooling systems are crucial for balancing the heat load in your data centers keeping them functioning in every scenario.
Conclusion –
Network Techlab (I) Pvt Ltd delivered High capacity cooling systems along with customer satisfaction to a leading speciality applications manufacturer based in Mumbai effectively optimizing the organization's data centers and helping them to operate out their day-to-day businesses with maximum efficiency.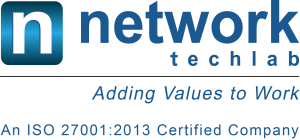 Network Techlab (I) Pvt. Ltd.
41, Sarvodaya Industrial Estate, Opp. Paper Box, Off. Mahakali Caves Road, Andheri East, Mumbai – 400093. India
P: 022-6681 4141 | info@netlabindia.com | www.netlabindia.com
Mumbai | Navi Mumbai | Ahmedabad | Vadodara | Vapi | Pune | Bangalore | Chennai | Goa | Delhi
Wan't to discuss your project? Contact us Today.